Agriculture rarely pops into people's minds when they think of computer science or data technology. Monsanto's committed to changing that mind-set and leading the way in agriculture's digital revolution.
Thanks to the company's work and the data it provides, farmers today have access to more information regarding their crops than ever before. They know exactly what nutrients are in which fields and in what quantities, and they can track weather forecasts and what local pests they'll need to control. It allows them to make better decisions regarding when and where to plant their crops, how and when to harvest, how much fertilizer and/or pesticide to use (if any), and more.
To accomplish its work, Monsanto is committed to diversifying its workforce so that its people come from as many different backgrounds as possible. The only way to get the best results is by collaborating with people who think differently, and Monsanto is nothing if not a highly collaborative company.
In November 2016, Monsanto and the US Department of Agriculture partnered with each other and other agencies to create the America the Bountiful program, which aims to expand and diversify the agricultural workforce. Internally, Monsanto maintains nine different business resource networks, including the Monsanto Latin Network, which creates professional development opportunities for its members, fosters leadership, and raises Latin awareness by creating a sense of community within the company.
To discuss how the agriculture company invested in them and how they are doing the same for others, Hispanic Executive met with three Monsanto executives from the network: Lisa Safarian, vice president of North America; Juan Ferreira, global vice president of crop protection, seed applied solutions, BioAg, and vegetable seeds; and Jesus Madrazo, vice president of commercial and global supply chain.
Unlimited Opportunities
Safarian was thinking about quitting her IT job at Monsanto and going to law school, but fortunately her dad talked her out of it. He asked whether she really wanted to become a lawyer or whether she just needed to try something different within the company. A lightbulb went off in Safarian's head as she realized her dad was right. He pointed out that Monsanto is a big company and suggested she look around to see what other opportunities might be available there before taking on more schooling and more student debt.
"I'm really glad I took his advice because I moved out of IT and into an operations role," Safarian says. "From there, I was able to move into a marketing role, and from there into sales leadership, and then I worked my way across and then up in the organization."
The access to unlimited opportunities—not just for advancement but also to explore the company and the industry—is Safarian's favorite part of Monsanto's culture. That, and the fact that the company is very innovative, which means it's constantly coming up with new things to do and new ways of doing them. "I would say probably a good portion of the roles that I've taken through the years didn't even exist until I took them," Safarian says. "You can't even imagine all your opportunities because they just keep changing as time goes on, and I find that very exciting."
That should make it easy enough to attract new talent, but not everyone thinks of agriculture as an innovative industry. That's part of why Monsanto is so focused on getting the word out about its culture—not just to fill positions but also specifically to attract people from all races, ethnicities, countries, and backgrounds to find the right roles for them.
"If there are more of us that are different, we're going to get a better result, and we've seen that time after time," Safarian says. "That's been proven in our company. So, for us, it's about, how do we reach out and make sure we let different populations know about these opportunities? Then, how do we give them the opportunities to come and take these positions, whether they're agriculture-related or not?"
Although Monsanto is committed to providing opportunities for its workers, it can't make each employee take the opportunities that are offered. "It's up to the individual to look for that development, but certainly you get help once you identify what it is you're looking for," Safarian says. "There are just so many different ways Monsanto invests in us from a development perspective, whether we stay within a function or decide to move around. I think that's very powerful for the individual, and the results are very powerful for the company."
A Scale-Neutral Industry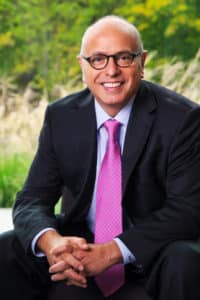 Ferreira thought he had a pretty good understanding of agriculture before he started working for Monsanto twenty-four years ago, but he had no idea how big a role technology played. When he was called for an interview, the person he spoke with explained Monsanto's whole story and all the new aspects of agricultural technology the company was just starting to get into at the time, including biotechnology, molecular markers, and all the things that were already starting to emerge in the industry in the mid-1990s. That's what Ferreira said got him so excited that he quit his job and went right to work
for Monsanto.
Not for a moment has he ever regretted the decision. He loves agriculture not only because of the exciting technological revolution it's currently experiencing, but also because it's a scale-neutral industry, which means the techniques applied to 30-acre farms can just as easily be applied to 30,000-acre farms.
As someone who was born and raised in Colombia, Ferreira finds that aspect of the industry very important. The majority of farmers in countries such as his homeland are small holders, so the fact that you can apply the same techniques from large farms in the United States or Brazil to small farms in Colombia or the Philippines is vital to the sustainability of their economies. "That is pretty attractive because that's something that is important for food sufficiency around the globe—but also very important to the economy of many of these countries, which I care for," Ferreira says.
His love of Monsanto extends beyond the exciting technological advances it's currently experiencing to include the wealth of international experiences the company has afforded him. "This is a guy from Bogotá, Colombia, who joins the company twenty-four years ago and gets the opportunity to live on four continents and run Monsanto's businesses in seven different countries around the globe," Ferreira says. "This has been a great opportunity for me because I became a much broader Hispanic global leader."
Though Monsanto is a global company, it got its start in America and remains a very American company. So, the fact that it has given all these opportunities to a Hispanic individual who was born outside the country is very important to Ferreira. "It gives you the sense that you can make it," Ferreira says. "Everybody gets the chance, and if you work hard and you come up with smart ideas, this company offers people a lot of opportunities."
As one of the senior Hispanics currently working at Monsanto, Ferreira is a strong supporter of the  Monsanto Latin Network, and he has seen the company hire Hispanics throughout all the sciences and in more business-related areas such as finance and HR. "I know there are those in the Hispanic population that are going into those kinds of careers, so they will all be fit to join our company and work in a very dynamic industry," Ferreira says.
The Tip of the Iceberg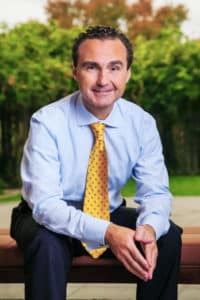 Like Ferreira, Madrazo was born outside the United States, in Mexico. And, though his grandfather was a farmer and his father spent part of his life on the farm, Madrazo didn't know much about farming before going to work for Monsanto in 1999. At that time, the company was still a conglomerate of different businesses, including a chemical business, an agricultural business, and a consumer business. Madrazo got to work in all those different areas before finally settling on agriculture.
"The passion, the commitment, the personal interactions that I found in agriculture were very rewarding and stimulating, and I knew I wanted to spend the rest of my career in this space," Madrazo says. "You meet people in this space—farmers, people in academia, people working for companies like Monsanto—and they're all so dedicated and passionate about this industry."
The innovation that's currently happening in the industry is exciting, but Madrazo points out that it's far from exclusive to Monsanto; it's happening throughout the agriculture industry, and he thinks we're just seeing the tip of the iceberg. As the world increasingly urbanizes, fewer people are developing an understanding of how a modern farm really works. Many rely on the picture books they grew up with, in which farmers wear overalls and straw hats and head out to the fields with shovels and buckets of seeds.
"When you see a farmer today, you would be surprised to see someone who is tech savvy; someone who is digitizing their farm, no matter the size; someone who is highly concerned about the environment and doing their role in protecting the environment because they care about leaving the farm to the next generation in a better condition than they found it," Madrazo says. "That's something most people in society don't have the opportunity to see, and we at Monsanto see it every day, and we get excited about it."
For millennials, who are more concerned than those in previous generations about finding careers that will have a real and lasting impact on their community, the opportunities at Monsanto will be quite attractive. Millennials are driven by purpose, and they want a career that interests them. Given the direction agriculture is headed today, few industries will be able to offer the same excitement, challenges, and opportunities to innovate and make a difference in the world.
There are almost always openings at Monsanto, which has been growing aggressively for more than a decade now. "When we look at the people we're attracting to the company, we've always tried to seek the most diverse and bright minds out there to incorporate into our company," Madrazo says. "Being a Hispanic myself, I look at the contributions of Hispanics in this company, and I get really excited about how we are helping to shape the culture of our company. I think that will only continue to grow as our company continues to expand, not only in the US but in other parts of the world."