In her fifteen years at the company, Silvina Nordenstohl's journey with Galderma has taken her to three different countries, beginning in Argentina, where she first connected with the organization's mission to advance dermatology for every skin story. She then moved to Brazil, eventually becoming the head of the entire Latin American region. Now, in the United States, she serves as Galderma's head of US.
But, when asked about the cultural differences she's experienced since making her way from Brazil to the US in 2022, Nordenstohl found herself positively surprised. "I've realized that, while you might be moving to different countries, people and how they embrace you is what truly makes the difference. I made great friends in Brazil, and after twelve years of living there, I could say that my heart is Brazilian, and soon I'll be able to say the same about America."
That isn't to say that Nordenstohl leaves her heritage behind. In fact, it's quite the opposite. "Our culture and values are a part of us. They're embedded in you; they're what got you to where you are, and they'll come with you wherever you go. So, I'd never want to lose or change that, but we can adapt," the executive explains.
Nordenstohl notes that as a leader, if one wants to be impactful while transitioning across different countries and cultures, you can't solely rely on what may have come naturally to you when working within the comfort of your home country or language. "You need to pay close attention to the details and put energy into understanding, respecting, and adapting. It may not be your culture, but it can be if you embrace it."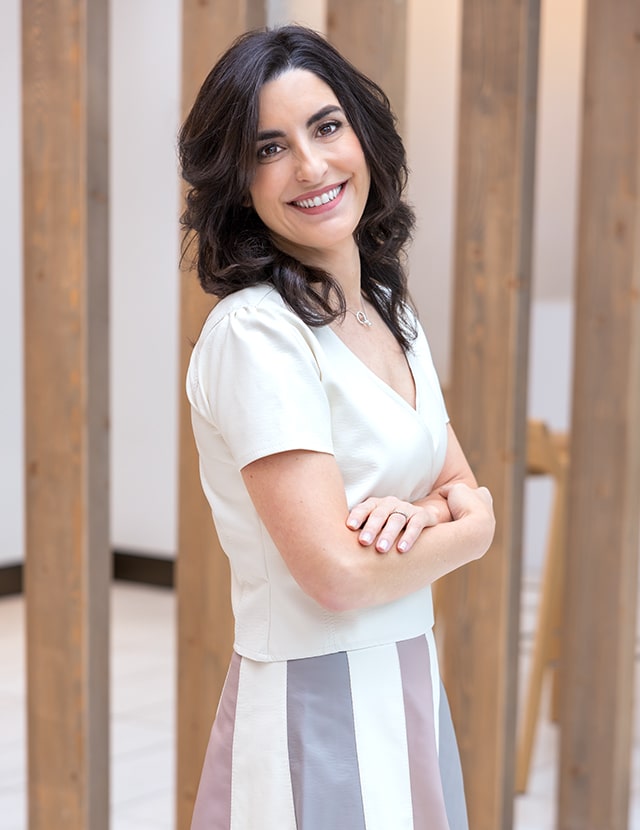 To do that, Nordenstohl emphasizes the human element in what she does. "At the end of the day, you'll find that people are people. So, if you want to create a connection, if you want to create an impact, if you want to build something, it starts with the same essential things: respect, transparency, openness, and the willingness to listen," she says. Non-coincidentally, those are the same values Nordenstohl aims to foster within Galderma's new office.
Nordenstohl's move from abroad wasn't just a personal one for her and her family, it also coincided with a remarkable shift for the company—one that moved Galderma's head office from Fort Worth to Dallas, Texas. "As an organization, the move to Dallas isn't just a change of location. It has to do with what Galderma stands for. It's a step towards our future. We've built a space for us to embrace collaboration and thrive as a company and as a team."
As employees are transitioning into hybrid work models in the aftermath of the COVID-19 pandemic, it's a special moment to be at Galderma, and for Nordenstohl, especially. She believes her positive outlook comes naturally. "I always believe that what's good can be great, and I work every day to make that happen. I want to make a difference by impacting people in the best possible way." That optimism rubs off on everyone she meets and is an intentional element of the company's new office, which she sees as an opportunity for positive change.
"I believe people go to a place because of how they feel there and for what happens there. So, we are creating a culture within this new space that connects with our future and our purpose as an organization, where people want to get together, collaborate, and build something bigger than themselves," she says. To create that environment, she's focused on enabling happiness which, for Nordenstohl, encompasses a few different things.
"Happiness has to do a lot with gratitude. So, I reinforce gratitude by acknowledging the value of each individual and letting them know they are recognized and respected. I also encourage transparency by being open to conversations, welcoming feedback, and listening to different ideas. With gratitude, respect, openness, and transparency, everyone can be themselves. And when people can be themselves, they add the absolute most to an organization," Nordenstohl explains.
Nordenstohl also places a significant emphasis on collaboration within Galderma's new space. "When you join an organization, it's because you want to be part of something bigger than yourself. Things aren't always easy, but if we do things together, we can find the strength we would never have found if we were alone."
At Galderma, however, collaboration contributes to much more than being the pure play dermatology category leader. From newborn skin to maturing skin, and healthy skin to those with skin conditions, Galderma embraces differences to offer an innovative portfolio of premium flagship brands and services for every skin type and color. Their company purpose to advance dermatology for every skin story comes to life by providing science-based products to meet people's individual needs, taking into consideration cultural sensitivities, and using treatment best practices to serve diverse communities.
For more than ten years, Galderma also has supported the Children's Skin Disease Foundation (CSDF), a nonprofit impacting the lives of children suffering from life-altering and, in some cases, life-threatening skin diseases. Every year, the foundation hosts a medically staffed summer camp called Camp Wonder, where many Galderma team members volunteer. For one week, kids with chronic skin diseases from around the country take a break from being patients at Camp Wonder.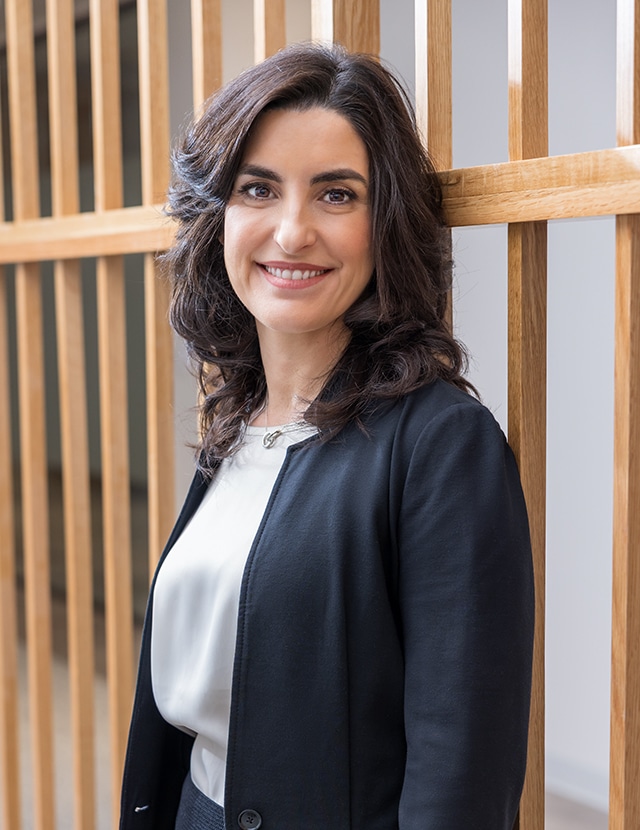 "Children with serious diseases can go there for a week, interact, and be themselves. Then you can hear them saying words like, 'I feel happy,' and 'I feel free.' CSDF is an amazing foundation, and being part of Galderma, an organization that collaborates with it, makes me proud," Nordenstohl says. Galderma has given more than $1.7 million to the foundation, allowing more kids to attend Camp Wonder, and providing them with their Cetaphil brand products, but it doesn't stop there.
Recently, Galderma hosted its 8th annual Wonder Run. This time, in the heart of downtown Dallas, its new home. To support the CSDF, Galderma donates 100 percent of race registration fees and all incremental donations directly to the foundation and Camp Wonder, resulting in more than one hundred thousand raised over this year's race weekend.
But Nordenstohl isn't just the Head of US at Galderma; she's also a wife and a mother to a five-year-old daughter. Each of these roles is very important to Nordenstohl, so she has had to find ways to balance each, day by day. "My days always start with my daughter. Packing her backpack, making snacks, lunch. I take care of all that, because I believe it's part of preparing her to go to school in the best possible way and also for me to be a part of that process."
Nordenstohl also recognizes that each day isn't as easy as the next. "At one point in my life, I decided it's about quality and not quantity. So, when I am with my family, I'm fully present. I believe that we're always creating memories, so I make the most of our time together to create special moments," she says. But then, when work does come up, Nordenstohl is very intentional about how she communicates with her daughter.
"As work is always present in my life, I try to create a positive idea and a good connection towards work with my daughter. So, I've never referred to work as if I 'need' to go or as if it's something negative or hard. Instead, I decide to explain work as a place where I do something I enjoy with people who I want to be around. Then, I'll come back, and we'll be together again. So, it's more about showing her that by doing something that I like and enjoy, at the end of the day, I'm a happier person, and I can be a better mom," she explains.
With all these variables, Nordenstohl admits that it can be tough to find time for herself. But that's where she stresses the support she gets from her partner. "I have a great husband, and we're a great team, so not only do I get to spend time with him, but he's also why I can make time for myself," she says. Even so, it's something she must be intentional about to find the right balance.
"It's not always about the amount of time; it's more about making the most of your time. It also helps that I'm doing something that I enjoy and love and for that, I'm lucky," Nordenstohl says. So, when faced with the question that plagues successful executives of her stature, the inevitable, "How do you do it?" Nordenstohl believes that she's doing it the same way as anyone else.
"We're all just trying to organize ourselves and our lives in the best possible way, so that we can be as happy as we can within the twenty-four hours each of us get, one day at a time."