"After taking an introductory course in sociology as an undergrad at UC Berkeley, it was like I'd found home. It all clicked for me, putting into perspective so many emotions and thoughts and theories that had been racing through my head growing up.
I grew up in El Monte, California, which is a predominantly working-class Hispanic community. My parents were young when I was born—just graduated high school. My dad is Mexican American, my mother is Caucasian. Being an interracial couple was not common at the time, so they had many struggles gaining acceptance from key family members. Over time, family came around and, with community members, they taught me at a very young age that family is what you make of it. There's not just one definition, but there are common qualities.
For us, food was the epicenter of community. Whether it was a barbecue or a dance party held in our garage, we would use sharing a meal as an excuse to gather everyone together on Friday nights. We shared dark days, our hopes, our dreams, and learned to lean on each other for support. Our bond was strong because none of us had much during that time, but we had each other. The value of those connections was so much more than money could ever buy.
I actually considered pursuing a PhD in sociology with the goal of becoming an academic, but I was conflicted by a longing curiosity for the law. Because of my upbringing, I became kind of an activist, always challenging things or trying to think outside the box. But when I would research law, my head would explode. It was like a foreign language, with all these arcane rules that seemed to contradict themselves at times.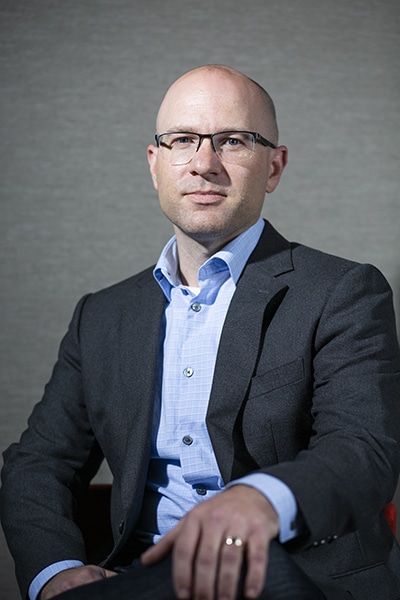 What I've grown to understand about the law, particularly in a democratic society, are two things: one, whenever society is at a tipping point on an issue, the law can be the rock that weights society back to normalcy, or catapults it into an entirely new direction; and two, legal recourse is not the answer to every dispute. In fact, it's not the answer to most.
So I chose Stanford Law School because I thought taking knowledge of the law and making it familiar—and combining it with my background in studying social behavior—would make me more effective as an advocate. It's this belief system that has guided me all these years.
When I think back to my upbringing, what I realize from forming those strong connections is that we all have a responsibility to help each other. Fast-forward to my job now: piracy is the exact opposite of that. It's a symptom of what I think is a larger societal problem. In an era where technology continually lessens our need to be physically connected, we must make a conscious effort to do it.
I have a complicated relationship with technology.
On one hand, it has allowed the entertainment industry to advance leaps and bounds in creating immersive experiences as well as streamlining and expanding legitimate distribution methods. On the other hand, it has made the availability of infringing content on the Internet more user friendly than ever—which is having a negative impact on moral compasses.
Surveys today show that arguments against piracy resonate best with consumers if they can see how the consequences affect them directly, like malware or viruses that infect personal devices. Arguments about the bigger societal impacts, like the loss of jobs or the fact that piracy directly finances organized crime, don't move the needle as much. Piracy behavior illustrates how we might subconsciously be shifting views from the community to the individual.
As technology helps make our lives easier, it also moves us away from the need to physically interact with each other. So our ability to connect and empathize is changing, particularly given that the majority of how our bodies are designed to communicate is nonverbal.
This disconnected communication creeps up in many corporate cultures, such as using teleconferences when we're down the hall from each other, or when we text or use headphones to avoid small talk. They're all valuable forms of communication in themselves, but they're implemented by users in a manner that doesn't further emotional connection.
In my team, we take this very seriously. Creativity doesn't exist in isolation, so neither should our colleagues. We regularly hold face-to-face meetings; I'm constantly walking to offices to brainstorm ideas; my team and I grab lunch or coffee together whenever we have a chance. We see firsthand the value of these in-person shared experiences, and we've become stronger as a department.
My team's job centers on the worldwide protection of distributed content, whether it is a feature, TV series, or network. By no means do we do this alone. We tap into resources and partner with divisions across the company and other stakeholders worldwide with the common purpose to provide the most efficient, effective, and industry-leading services to deter infringement. The team effort and the culture we have here thrives on supporting whoever needs help, wherever, at any time.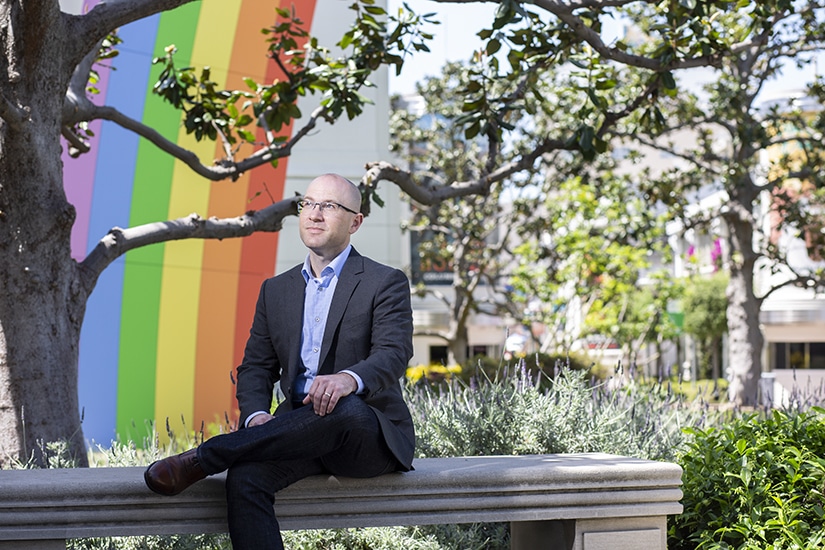 As a leader, I feel it's important to make sure everyone's voice is heard and everyone feels empowered to speak up.
It's important that our core brings together diverse backgrounds—uniting these experiences only makes us better. We all have defined roles on our team, but we aren't limited to those roles, so I tend to lead from the side. By that I mean: I allow my team to work as a team and collaborate to solve problems, but I am able to step in front when necessary.
In my view, it's about invoking a sense of curiosity and integrity among the team while being there to support them. But a leader is first and foremost responsible for the team. So when a situation arises and someone must fall on their sword, it should be the leader.
Over my thirteen years at Sony Pictures, I have learned to treat everyone with respect and listen more than I talk. I've been able to use my street smarts and common sense to trust my gut when making decisions and never underestimate what people can do.
The entertainment industry is at the epicenter of turning stories into something more—something we can all connect with at an emotional level. That's important to me. To do that, you have to help people with vision—creative thinkers who want to be part of our mission to make each experience accessible in a manner that is safe and secure and will allow us to keep making new experiences possible.
In our team, we step back and think differently to connect and learn from our partners and consumers, particularly around viewpoints on piracy and how best to address it. Piracy will continue to be a thorn in the entertainment industry, but there are actions we can take, and are taking, to mitigate it, to learn from it, and hopefully to grow from it, too."
---
RELATED LINKS
View the full list of 2019 Top 10 Líderes ⟶
Talita Ramos Erickson expands her horizons and opens doors for others ⟶