Patricia Blanchini, chief partnership counsel at Pagaya, grew up with one foot in Queens, New York, and one in Bogotá, Colombia. "During the summer I was fully engrossed in Bogotá with my cousins speaking Spanish. Then I would come back [to the US]," she says. Her time spent in Latin America as a child would pay dividends years later when she'd find herself working as a sovereign lawyer in in the Latin American practice for Cleary, Gottlieb, Steen & Hamilton.
Although a corporate lawyer today, Blanchini had no judicial aspirations growing up. A math and science wiz, she drew career inspiration from her aunt, a structural engineer in Colombia. "She's my closest relative, my second mother," Blanchini says. "I admired her, and when it came time to apply to schools and pick a major, I said, 'I can be an engineer.'"
With bachelor's and master's degrees in engineering from the Cooper Union in New York City, Blanchini secured her professional engineer license from the state of New York and signed on with Vollmer Associates, where she became the first female to head up a team of engineers tasked with performing inspections of New York's bridges.
But she grew restless as an engineer and searched for her next act. "I got to the point where I already had my engineering license and was leading teams. I wanted to add something to it," Blanchini says.
She considered an MBA or a PhD but given her engineering background, she settled on patent law. "It sounds interesting," she thought at the time. "I'll give it a try, and if I don't like it after a year, I will have learned something."
Blanchini enrolled in St. John's School of Law, and for the next four years, she inspected bridges by day and studied law by night. Initially she was intimidated, sitting in classes teeming with individuals who'd earned degrees in subjects that align more closely with law, like philosophy.
She soon realized, however, that law and math are very similar. "[Law is just] problems in words. Engineering taught me to think analytically and to problem solve. That was amazing training that has served me throughout my entire career," Blanchini says.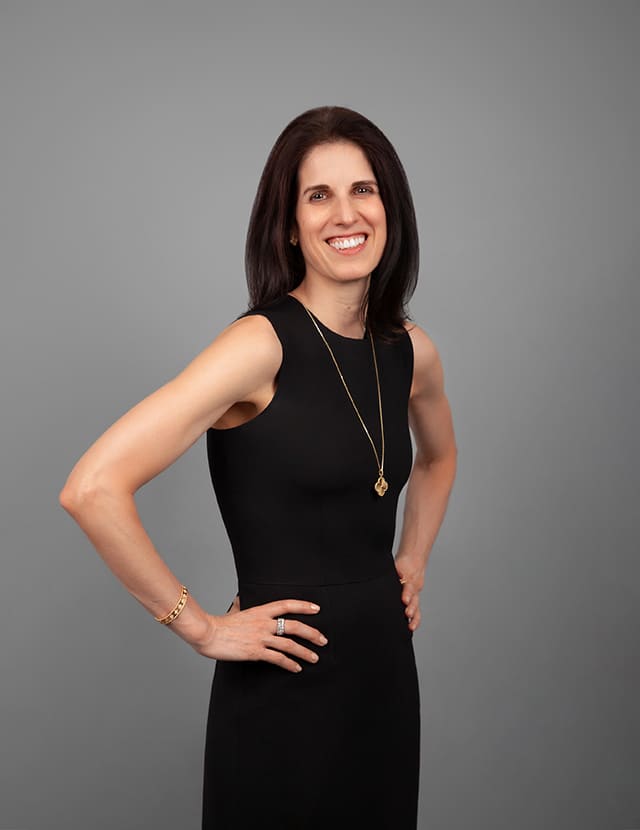 Fresh out of St. John's, Blanchini landed that job with Cleary representing countries in Latin America. "I worked with a number of partners that did work for Ecuador, one of my main clients. We did work for Colombia. We did work for Mexico. I did some work in Argentina and Chile," Blanchini says.
In 2003, she left Cleary to go in-house at Deloitte. "Working in a law firm, no matter how good they are to you, is tough," Blanchini says. She'd been at Deloitte for ten years, eventually rising to assistant general counsel, when she learned American Express (Amex) was searching for a lawyer with experience in Latin America.
Just months later she was building new financial products for Amex. "To me that's like legal Legos. I get to build aspects of products and come up with new products from the legal perspective," she says. She stayed with Amex for nine years, ultimately serving as vice president and senior counsel in the card company's global commercial services division.
After a brief stint with Citi, Blanchini joined Pagaya, an artificial intelligence (AI) fintech that helps its partners, like banks, to provide additional lending opportunities to deserving customers. It was June 2022, and Pagaya had just gone public. Still in its infancy, Pagaya offered Blanchini opportunities to be creative and build new products from the ground up, once again allowing her to leverage her engineering background. 
Currently, Blanchini leads a team of five lawyers, which according to her, either succeeds as a team or fails as a team. "I want my team members to be able to exercise their role. My job is to guide them and help them go through the process," Blanchini says.
On the back end, she walks team members through their previous performance and offers advice on improvement and strategies for getting them to the next level. "If someone needs some work on presentation, then I allow that person the opportunity to develop those skills," she says. "If I'm always at the forefront, then they'll never have a chance to shine."
---
Fitness Fundamentals
Patricia Blanchini begins each day with ten to fifteen minutes of yoga, an activity that appeals to her inner engineer. "There are fundamentals. Every single yoga pose has different aspects to it, like how you place your foot, how you breathe, how you move your arms," Blanchini explains. It all stacks together. There's a logical flow and sequence to everything."
After rolling up her yoga mat, she hits the pavement for a run or heads to the gym for strength training.