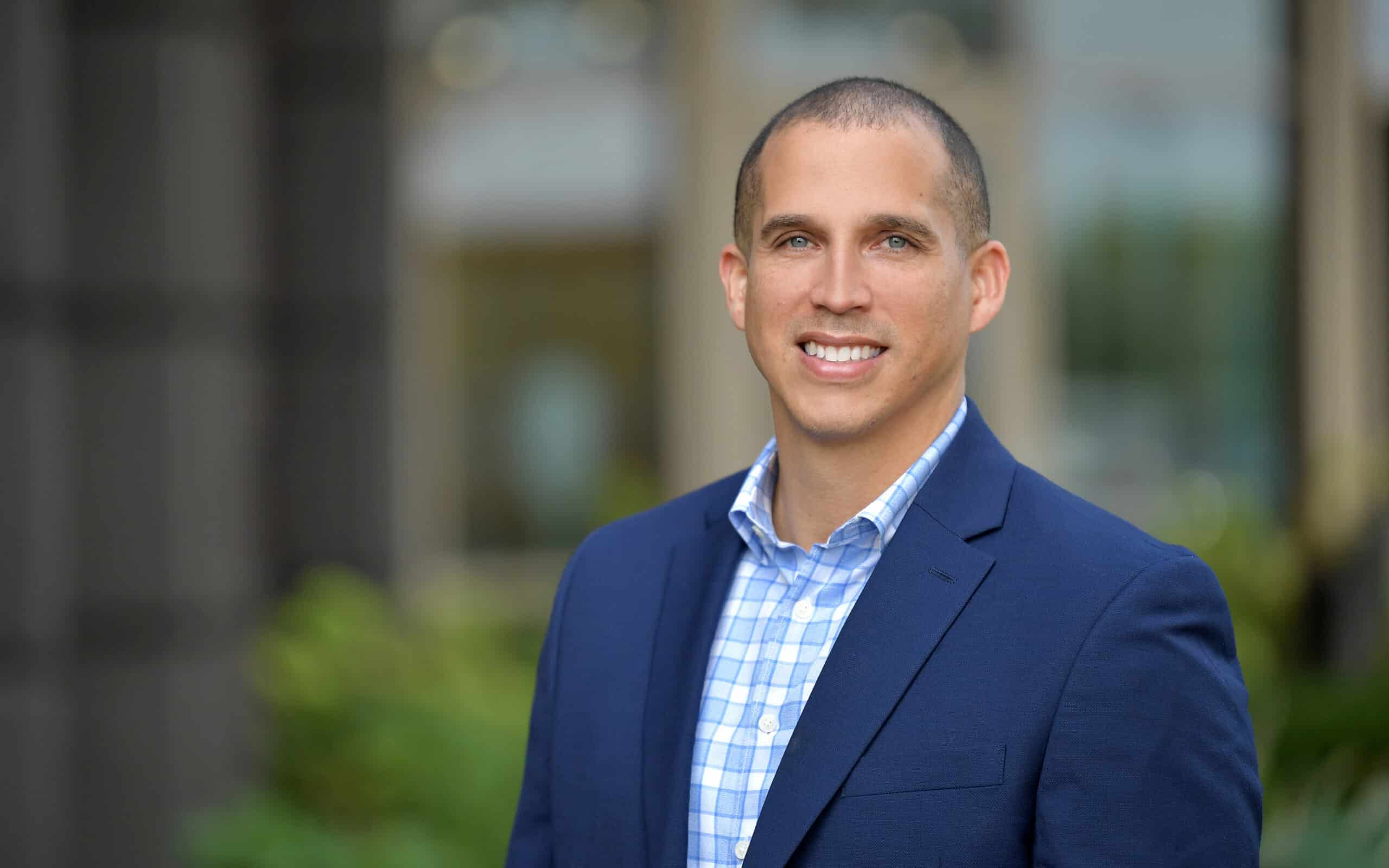 For nineteen years, AbbVie's Pablo Hernandez has grown and evolved alongside his employer. The marketing director started at the pharmaceutical company as a sales representative but quickly began to rise through the organization, becoming a national sales trainer and eventually transitioning into several team leadership roles.
Over the years, Hernandez has seen firsthand how the company's products and support services can improve people's lives, and how that type of impact can be used to inspire and grow a team. On a more personal level, the Puerto Rico native continues to be inspired by his family and community, which have lit a fire in his soul for as long as he can remember. It's that love for people and culture—and the alignment between his values and AbbVie's—that enables him to so effectively support his colleagues, the company, and ultimately, make an impact on patients around the world.
Hernandez answered several questions for Hispanic Executive about his growth as a leader, his passion for mentorship, and his mission to keep reaching out a hand to others.
What experiences have helped shape the leader and mentor you've become?
I guess I'll start in Puerto Rico. I was greatly influenced by my grandfather: he was in the Army and he would take me to the base at Fort Buchanan. He taught me a lot about discipline, setting goals, and having a plan to be able to achieve those goals.
I have realized that I'm similar to my culture. I'm not quiet. I'm not somebody that sits in the back. It's not that I need to be heard or that I need to beat my chest, but I have something to say, and I know that when I can offer that up to others, it can help lift all ships and make everyone better.
During my career, I was able to take on roles and quickly raise my hand and say, "I'm happy to do this job, but I can also help here in this additional way." This is the service leadership that I learned from my grandfather of being confident in who you are and always being there to help others.
What role has mentorship played in your career?
I've been fortunate to have really good mentors in my career. One who retired a few years ago was a very influential leader for me because he taught me this concept of capturing hearts and minds. He showed me that it is one thing to appeal to someone's logic so they understand but another to help them feel it and help them have that emotional investment in it. This applies really to anything in life, whether it is personal or professional.
That's something that I think has really stuck with me. As my mentor retired, I realized I wanted to carry the torch. I wanted to be that mentor for others.
How exactly have you "carried the torch"?
For the people I mentor, I teach them this really simple concept of the three H's: happy, hungry, and humble. I often tell them, if you are happy where you are, and [it] comes across that you love what you do, then people are going to want you, people are going to be interested in having you on their team.
When it comes to being hungry, the reality is we all probably feel there are other skills we can bring to the table. First and foremost, be great at what you're doing today—be excellent at it. But if you think there are other things, show that hunger. Raise your hand, be willing to say yes and to try other things.
Finally, be humble. In Puerto Rico, we didn't have air conditioning. We didn't have cable. We didn't have a lot of things one might consider normal, but I was a very happy person.
We are so fortunate to work for an amazing company like AbbVie and to live in the United States and to have what we have. We should be grateful, and we should demonstrate that humility. I want to show that whatever role I'm [in] today, this is the best thing I could have in my life right now.
What does it mean to you to pull up those who come after you?
The more we can do that as leaders—being open and willing to help others—the better. It's important to reach out to people with different experiences and different life backgrounds, and it makes us all richer and all better as an organization.
As leaders, if we can do that more often, we'll all benefit both organizationally and as a team.