It was April 2013, and President Obama was preparing for a state visit to Mexico. Nathalie Rayes stood in the intimate Roosevelt Room of the White House, among thirteen other experts briefing the president for his journey. It was a bucket-list moment, and it clicked: she had become one of the nation's leading authorities on US-Mexico relations.
Rayes—vice president of public affairs in the United States for Grupo Salinas, a $6 billion Mexican group of companies—now uses her authority to ensure other Latinas have a seat at the table, whether in politics, business, or the social sector.
When she was nine years old, Rayes emigrated from Venezuela with her Lebanese-born parents. She knew no English ("not even my ABCs," she recalls) and faced an uncertain future. Just one year later, her father died, leaving her mother widowed at age thirty-seven. Rayes swung into caretaker mode for her four siblings, fueling a work ethic and ideals that mark her today.
Curious about the world and civilization, Rayes earned a sociology degree from UCLA and planned to study law. To gain experience, she landed the most relevant job she could find: field deputy for LA council member Mike Feuer. It was there, face-to-face with the street-level impact of legislation, that Rayes found her new calling. She returned to UCLA to earn a master's in public policy and secured a prestigious policy fellowship with the State Department in Cairo, Egypt.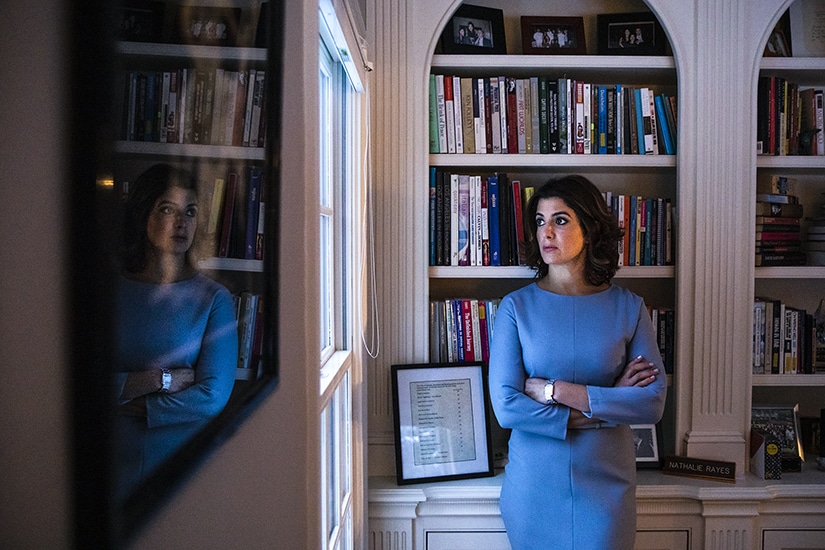 A short time later, LA Mayor James K. Hahn appointed Rayes as his deputy chief of staff.
"I was twenty-six, directing a portfolio of inter-government relations for the second-largest city of our country," Rayes says. "For four years, I gave it my all. It was an incredible job that shaped not only my political ideas but my understanding of how important government is in our daily lives. To this day, people still remember me for that role."
Hahn went up to bat for a second mayoral term, and his team—including Rayes—threw their souls into the campaign. When he lost to Antonio Villaraigosa, Rayes was emotionally cashed out. As her last official act for the city, she kicked into caretaker mode (as she had done with her siblings growing up), helping to set up jobs for around thirty people on the mayor's staff, and then retreated to Europe and the Middle East for a year-long sabbatical. During her travels, she helped set up Sister Cities between LA and Ischia, Italy, as well as with Beirut, Lebanon.
Upon her return in 2006, Rayes received an intriguing offer from Grupo Salinas—a fast-growing technologically advanced group of companies with operations in broadcasting, retail, financial services, telecom, and other industries. (It owns Latino household names like TV Azteca and Grupo Elektra and is cited as the second-largest TV content producer in the world.)
Leading Grupo Salinas' public affairs efforts stateside, out of her Boston-area home, Rayes spends her days advancing its interests. That includes everything from advocating for healthy US-Mexico relations to managing PR for founder Ricardo Salinas (a "true intellectual," she says, who publishes regularly in outlets like the Boston Globe and The Hill). Rayes also leads the group's philanthropic activities in the United States, funding programs that drive Hispanic civic participation and community engagement.
"My dad died at forty-seven; I'm forty-four now," she says. "This is the opportunity I've been given. I will rise to any and all occasions. I feel like I'm making real impact, and you can't beat that satisfaction."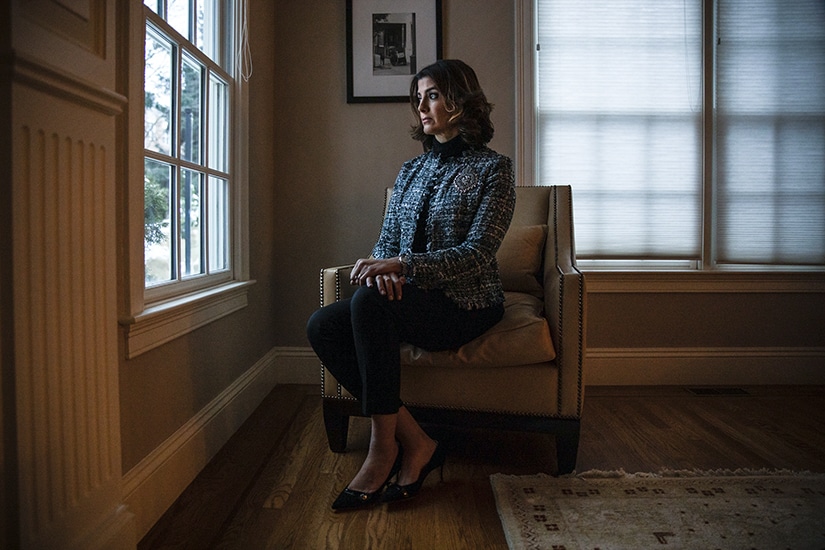 ---
Nathalie Rayes's Playbook for Board Work 
The common thread through Rayes's personal and professional lives is an impressive list of national boards on which she serves. Here, she shares her strategies on earning and leveraging board seats for a greater good.
Earn credibility
Rayes advises leaders to serve on boards where they offer unique knowledge. "You're an expert when you have something to contribute that is truly valuable. I've tried to make myself that added value in different spheres," Rayes says.
But expertise alone won't snag the best board positions; it's also about your track record and your presence. "Your reputation is everything," she says. "If people trust you and like you, they're willing to do everything. You have to be ethical, kind, respectful—all these things are important not only personally but as a corporation." 
Make it a win-win
"My time is finite and it's my most important resource," Rayes says. "I align Grupo Salinas' interests with the boards I serve on. That's critically important for me. If I'm going to sit on the board, we're going to advance our common interests together."
Rayes only sits on boards whose issues she's passionate about. Latino Victory, for example, grows Latino power at all levels of government. Hispanic Federation, which Rayes chairs, is a broad Latino organization supporting everything from education to health to disaster relief.
Stay goal-minded
"Living your life to the fullest potential—that's my personality," Rayes says. "Do I think I'm a superhero and can do it all? No, but I'm a planner and organizer and don't leave what I can do today until tomorrow."
Although she checks off a massive to-do list each week, Rayes says her mantras are the big goals. "I have my goals on my desk—and a calendar for the whole year, printed out month by month. Very little movement will happen, but of course, you have to be limber and flexible to great opportunities that align with those goals. I am surrounded by visionaries and doers."
The multi-year goals for Grupo Salinas that appear on her list include: 
Improve economic opportunities for communities

Generate capabilities for social and environmental value creation

Build capacity in leadership across sectors

Increase elected Latinos into office

Promote potential of Western Hemisphere

Engage communities to be civic-minded and active
Collaborate
The most complex goals are only achievable by working together, she adds. "Working in isolation is a mistake. I like to share, collaborate, and get new ideas constantly. People who say, 'I made it on my own' could have been incredibly more successful if they had collaborated with other people."
Case in point: Through Hispanas Organized for Political Equality (HOPE), she collaborated to create a nonpartisan, binational leadership program to build awareness and capacity among high-potential Latinas in the United States and Mexico. Its curriculum—designed by the Woodrow Wilson Center, of which Rayes was appointed by President Obama to serve as a board member—covers critical issues, from cybersecurity to trade.
Connect the dots
"Your affiliations are like a portfolio of investments—greater than the sum of their parts," Rayes says. Inspired by Ricardo Salinas, founder of Grupo Salinas and global leader, Rayes helped create the Aspen Institute Mexico, part of a global network headed by the Aspen Institute in the United States, which has become a benchmark for debate and leadership forums. This collaboration was inspired by Ricardo Salinas' Ciudad de las Ideas, a three-day conference held in Puebla, Mexico, convening brilliant thinkers, scientists, and leaders in a forum of thought. Rayes ushered HOPE's binational fellowship class to the conference, expanding their horizons while fostering better relations across borders—all of which line up to meet Grupo Salinas' goals.
These types of connections abound "when you're doing things all the way—with passion, devotion, dignity, and love," Rayes says. "Once you find your element, everything else just aligns and flows beautifully, from economics to love and passion. It's greater than you."
---
More from Leading Latinas 2019
Our full list of 2019 Leading Latinas
Conversations at the Top: Zoe Saldana
A powerful message from guest editor Liliana Gil Valletta