In December 2018, the National Hispanic Health Foundation announced the formation of the National Hispanic Pharmacists Association (NHPA) to improve access to care for Hispanic communities throughout the United States.
Although the unveiling capped years of efforts by CVS Health and other partners, the healthcare innovation company is continuing its work to bolster not only the nascent organization, but also its own service to the US Hispanic community with the development of specialized CVS Pharmacy y más locations.
In an exclusive interview with Hispanic Executive, Randy Martinez, the company's director of strategic diversity management, and Mayra Boitel, CVS Health's vice president, chief merchant of Hispanic formats, discuss the work in pushing the company down this track and the efforts still needed to make it a successful, lasting endeavor.
What prompted the decision to align CVS Health with NHPA and help foster its creation?
Randy Martinez: We have Hispanic-dominant markets throughout the country and there has been a struggle in those areas around cultural competency in pharmacy-care delivery and in language. We just don't have a pipeline of pharmacists who speak the language. We've explored language learning, and we've worked with pharmacy partners and nonprofit organizations to drive awareness in communities about pathways to pharmacy school.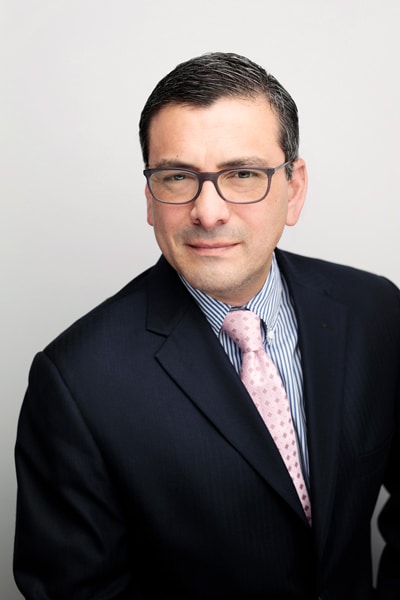 I happened to be at a conference three years ago, where I met Dr. Elena Rios, who was the president of the National Hispanic Medical Association at the time. She and I struck up a conversation regarding forming an organization similar to hers, but for pharmacists. We both realized that no organization like this existed. We felt there was a real need in the marketplace that could drive that pipeline for Hispanic students into pharmacy school.
Mayra Boitel: Pharmaceutical associations have been around for a really long time, but never a specific Hispanic pharmaceutical association. Being Hispanic myself, when I was approached about this, I thought, "Wow, it's about time." I'm proud that CVS felt this was important and that we got involved.
Martinez: Forming organizations like this is nothing new, but for CVS to take the lead and partner with a nonprofit to create NHPA at a critical time is pretty innovative. Our goal is to ensure NHPA grows and that more corporate support comes into it.. It will evolve in the coming years, but we're thrilled to be able to lead in this.
What about the development of the CVS y más stores? Can you tell me how the missions of these locations intertwine with that of CVS Health?

Boitel: In 2014, CVS Pharmacy committed to enhancing its service to Hispanic customers with the acquisition of the Miami-based Navarro Discount Pharmacy, the largest Hispanic-owned drugstore chain in the United States. The Navarro stores were an environment where the Hispanic customer felt welcome and at home. They served cafecito at 3 p.m. They offered Hispanic products and ancillary services to the community. As a result, we created the CVS Pharmacy y más store format, which combines Navarro's unique understanding of the Hispanic consumer with CVS Pharmacy's best-in-class pharmacy services and high-quality health, beauty, and personal-care products in order to better serve the Hispanic consumer.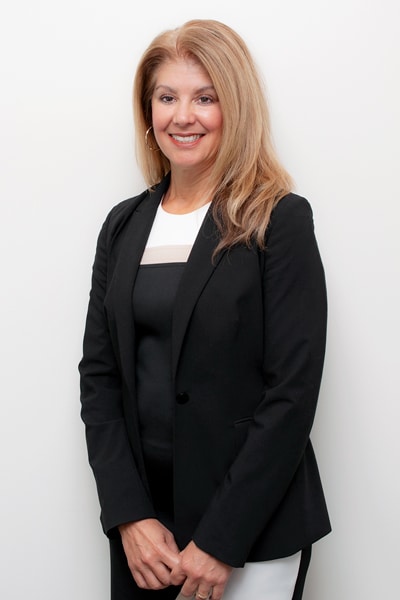 CVS y más branding started with twelve stores in the Miami market and, to date, we have expanded into six states/territories—California, Nevada, Florida, Texas, Oklahoma, and Puerto Rico—and we have more than 230 stores total. We're leaders in the industry with this format and we're focusing on Hispanic customers and how we adapt, create, and make changes to better serve them.
How do you determine where new locations will be established?
Boitel: Our goal is to create that authentic shopping experience where the Hispanic consumer can come in and find the products they know, but also establish the feeling of a place where they can congregate and find people like themselves who speak their language.
From a personal standpoint, what do these efforts mean to you?
Boitel: I've been with CVS Health for thirty-six years. I was born in Cuba and I came here when I was five years old with my family. We lived in a New Jersey community very similar to Miami—highly Hispanic where culture was very alive in my everyday life. From a young age, I wanted to be a pharmacist because I saw the interaction they had with my family. That was the place to go for advice—the person you would go to even before you went to your doctor. I said, "That's what I want to do. I want to help people. I want to be a part of the community."
"When I heard CVS was acquiring Navarro, I moved to Miami and led that acquisition. Now, to be an NHPA member that will be a part of molding healthcare and helping pharmacists take care of the community—I have an unbelievable amount of passion for this."
When I heard CVS was acquiring Navarro, I wanted to be part of it. I moved to Miami for a year and led that acquisition. Now, fast-forward to 2018, and I was approached to be a part of the NHPA. To be a member that will be serving the community—to be a part of molding healthcare and helping pharmacists take care of the community—I have an unbelievable amount of passion for this. It's exciting, but also scary. It's a big job and we have to do it right and bring the right awareness to our profession.
Martinez: I've been with the company thirteen years and am very proud of our focus on delivering healthcare to communities and providing customized healthcare needs. For a company to take that initiative and lead in that direction is unique and extremely exciting. Personally, I think it gives us an opportunity. We're passionate about our community, culture, and ethnicity. To know we can work for a company that lets us lead in this direction is something to be extremely proud of. There's a lot of work to do from here on out, but I'm proud the company has chosen to focus on this market segment and given us the opportunity to build out both CVS y más and NHPA.
"The concept of going from competitors to enablers was challenging, particularly in convincing management. But we convinced them that the idea is to change an industry and put as much into it as possible so that we all benefit."
What would each of you say was the biggest challenge in these processes and how did you navigate it?
Martinez: For NHPA, it was getting buy-in. Budgets are tight with most organizations, and companies all have their sets of priorities—things like the NHPA, in many cases, aren't at the top of the list. The challenge was making the business case to create this organization and then selling it internally to generate the revenue needed to build it out. We couldn't fulfill it 100 percent, so we had to go out, get creative, and solicit other companies—Walmart, PhRMA, Walgreens, for example—to become our partners in this effort. The concept of going from competitors to enablers was challenging at first, particularly in convincing management that it was the route we needed to go. But we convinced them that the idea is to change an industry and put as much into it as possible so that we all benefit. Once we put all those pieces together, things started to run smoothly. We gave ourselves a two-year window and completed everything we set out to do.
Boitel: CVS is very focused on patients and customers, but it was a challenge to ensure that we made the shopping experience for the Hispanic customer different. It's a customer who has cultural differences. It's a customer who is very loyal and wants to come in and interact with the team, staff, and pharmacists. They're looking for that pharmacist to give them information and education. We needed to make sure that when we went in with this brand, we elevated that connection.
The other challenge is really the most basic need: We need to have Spanish-speaking pharmacists and staff to communicate and counsel patients and customers. Unfortunately, we just don't have enough Hispanic pharmacists. How do we attract them and work with pharmacy schools to make sure they're attracting Hispanic students into the profession?
Is it simply aiming to get a certain percentage of Hispanic students into the profession or is there more to it than that?
Boitel: The bigger discussion is how we take care of patients. The knowledge you gain from school is a small part of it. How do you keep the patient coming back to you? CVS will always continue to focus on attracting the best talent, but we want those that genuinely care for their patients. That's part of what we have to do in NHPA. How do we attract more students into the pharmacy schools so they see what a great profession it is to serve the public at a retail setting?
What's your favorite part of the job and why?

Boitel: When I visit the different markets and I get to meet and talk to our customers and patients. I know what we're doing is great for the community and something we need, but when we hear from customers and patients how happy they are—that we have brought them relevant products they recognize at a lower price, that they like the store, they feel the store—it's very rewarding to know how happy they are to have a store focused on them.
Martinez: My role here is to serve as a consultant to the enterprise and understand all touch points—from pharmacy benefits management to MinuteClinic to our Infusion business to retail—and find all the areas where there are opportunities to drive diversity management initiatives. Launching NHPA was really exciting, but I'm also working on measuring adherence among minority populations and working through strategies on how we can increase that. And I'm working on language competency within MinuteClinics. I love what I do because I touch every part of this company.