While on the path to becoming an ophthalmologist, Maria Thomas craved more excitement in her career. She discovered that supply-chain management offers an environment of constant change, where you can learn something new every day.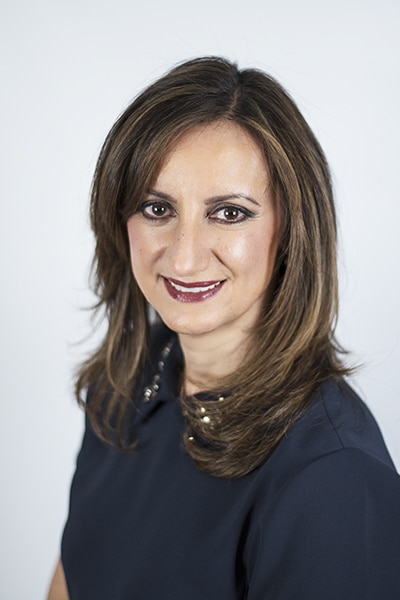 "We love putting out fires," says Thomas, senior vice president of operations—automotive Americas at syncreon, a major logistics-solutions provider for the automotive and technology industries. "There are so many different facets to supply chain, and it's such an integral part of an organization. When you're in supply chain, you get to interact with many aspects of the company, not just those in your pod or island."
Having grown up and attended college in Michigan, it's not surprising that Thomas found work in the automotive industry after graduating in 1993, but it was serendipitous that the job was in supply chain at General Motors. It was an eye-opener and she's never looked back.
From the get-go, the fast pace of the job as well as exposure to different aspects of the organization—including manufacturing, engineering, quality, labor relations, etc.—fascinated her.
"The automotive industry is known to be archaic, but it's also revolutionary," she says. "Every role I've taken has prepared me for the next step in my career, building on experiences and knowledge about the industry alongside people I work with and for."
She emphasizes that the combination of fast pace and absorbing new information daily has created her passion for the job. "Whatever you learn from one site, then you have to build on it, change it, and learn more still from others," she explains. "After twenty-four years in the industry, there are still aspects that I don't know and have not experienced—it's so versatile."
After working at General Motors for fifteen years, she worked for Benteler and then for FCA Fiat Chrysler before joining syncreon in 2016. "Through my experiences, working in different organizations within supply chain, I see how I can have an impact."
At syncreon, she is responsible for the operations of multiple North American sites that support supply-chain operations. "It's a people industry, not a product producer," she explains. Ensuring that her team delivers the expected key performance indicators on a daily basis is perhaps her biggest challenge, with the team's energy and drive as her biggest reward. Her passion for the supply-chain field helps support her decisions.
"I have a strong team and am continuously proud of what we can accomplish," she says. "I am often in situations where we need to not just meet but exceed expectations. I've learned that good work is rewarded through people: You don't develop and grow your career in this industry without the support of the people on your team."
"The most rewarding thing for me is when I see my team deliver, grow, and be successful. I'm constantly telling my team members that it's my goal to perhaps one day work for them."
She accepts that as a leader, she's not perfect and still has more to learn. In fact, she sees this as a key to success. She's not just concerned with what her team can provide, but how they can help one another grow.
"One of the most rewarding aspects for me is when I see my team deliver, grow, and be successful—when they achieve tasks and their career aspirations," Thomas says. "The last team I managed at General Motors was outstanding. Everyone has been promoted. I'm constantly telling my team members that it's my goal to help them develop their careers and perhaps one day work for them."
Her advice for others who want to get into the supply-chain industry is to appreciate the role that people will play in your success. "Talk to people, get to know them as much as you can," she says. "If you don't make the time, you're not going to grow. Supply chain is a process within organizations that is provided by people … people are key."
Origin Story
Thomas, who traces her Latino heritage to her Costa Rican grandmother, was born in Nigeria where her father, Tom, was working in the textile industry. Her mother, Jeanette, was a homemaker and took care of three children: Thomas, her twin brother, and younger brother. The family moved to Michigan when she was seven years old.
She admits that she never had an official mentor but rather a collection of people who have influenced her. The opinions of three ophthalmologists were critical when she was in college because they helped redirect her professional path. Ultimately, she chose to major in international business and marketing at Eastern Michigan University, influenced by her father's background as a businessman and her childhood conviction that she would be a corporate lawyer.
Her first job, in supply chain at General Motors, showed her a new career path—one that has proven successful for twenty-four years.