Lorena Peñaloza has dedicated her legal career to public service. She launched her career at the Social Security Administration's Office of the General Counsel in Maryland through the prestigious Presidential Management Fellowship. She spent years rising up the legal ranks of the two largest public university systems in California. And she served as the chief campus counsel at University of California, Santa Cruz before transferring to University of California at Riverside in January 2023.
The executive is wired to always think about how she can leverage her position to serve the public, and that includes how she saw her role at UC Santa Cruz in 2022 . "I describe this role as sort of being a city attorney for a mini-city with some added layers," Peñaloza says.
On the surface, that sounds like a bold take. Yet, Peñaloza was also a former assistant city attorney for the City of Santa Ana, California. With over eighteen thousand students enrolled at UC Santa Cruz, a population greater than a lot of small American towns, Peñaloza's role advising students, administrators, and faculty on their legal matters is no small feat.
"Most of the attorneys [at UC Santa Cruz] provide advice and counsel on a wide range of issues," she says. "On top of that, we have academics here, students, and people who live on the campus."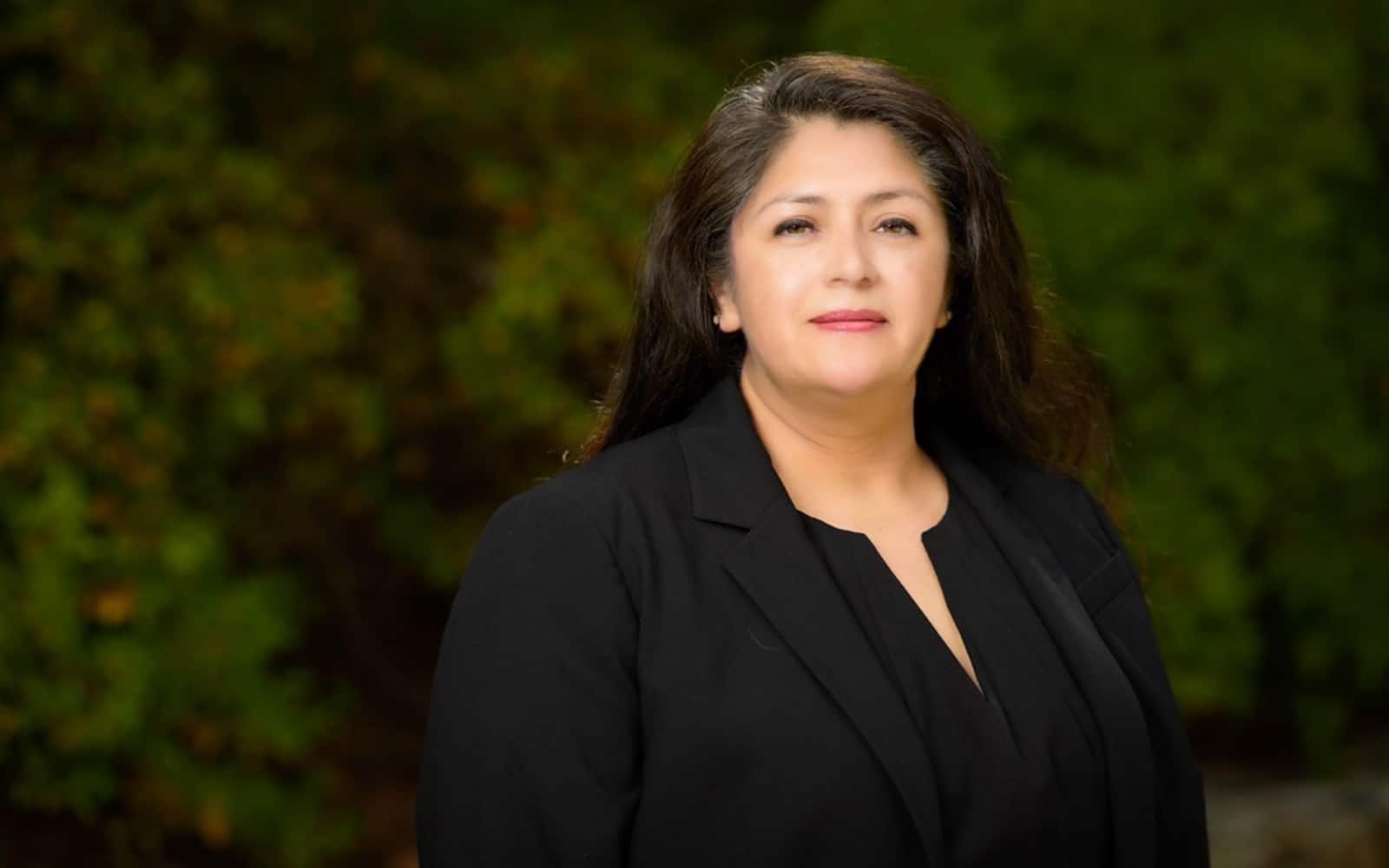 Of course, Peñaloza was not alone in her journey. She led her own team of lawyers and support staff paralegals that delivered full-service capabilities despite their lean headcount. By hiring diverse talent that practiced more than one area of law and had a knack for problem-solving, she positioned her office to do more with less while collaborating at-scale.
"This philosophy is not unique. It's modeled by the general counsel [Charles Robinson] for the UC system," she explains. "[It] is very much about being in a collaborative legal office, and it's one of the reasons that when the position opened up, it felt like such a great fit."
Peñaloza knows she's not the first leader to build a collaborative and cross functional team. However, unlike executives who credit their ability to say no as a key to their success, she centers her management style around finding "a path to yes" for her clients.
"My goal is not to tell them no unless it's truly unlawful or unethical or something like that," Peñaloza says. "My goal is to figure out how can we get them to where they want to be with the most acceptable amount of legal risk. Ultimately, they get to make the call."
Meanwhile, Peñaloza did more than just let her clients call their own shots: She is committed to UC Santa Cruz's commitment to diversity, equity, and inclusion (DEI) efforts. She lent her voice to boost diverse representation on internal committee. She also helped implement DEI best-hiring practices that she leverages in her own candidate searches. In fact, many of those practices are now being adopted more widely across the university.
"That understanding and perspective informs how we see and deal with diversity issues through DEI best practices . . . that best serve not just the campus, but it best serves our clients and our community," Peñaloza says. "If those issues are important to us, as they should be, then it's an important contribution that we [can] provide."
Additionally, Peñaloza helped UC Santa Cruz, with a quarter of its student population as Chicano or Latino, perform its due diligence on initiatives to pave the way for more Latino students to enroll and graduate. "Particularly in higher education, we're working really hard in terms of growing the number of Latinos represented in higher education," she says. "What that really means [is that] it's not just recruiting, but also retaining our students, and trying to recruit and retain faculty and staff that reflect those numbers."
Despite the fact there are more Hispanic and Latino college students than ever, less than nineteen thousand managers at US colleges and universities identify as such. Peñaloza offers her advice on what Latinos should keep in mind when pursuing a career or degree in higher education.
"Sometimes, especially as we're starting out in a career, we're more timid about voicing our thoughts on issues that hit close to home, [but] it's really important for us to have the courage to do that," she reflects. "Because we are in the room."
Peñaloza's message reminds this writer of the age-old adage: Ponte las pilas.
"Whether we like to think about it or not, we are seen as representatives of our community, even if we don't want to take on that responsibility," she says. "So, it's important to keep those issues that impact our community in the forefront of our thoughts."
Changemaking Siblings
As the eldest of four siblings, Lorena Peñaloza set the tone for how they could each serve the community through their professions. Today, her brother Luis is an electrical engineer at the California Department of Transportation, her sister Marisol is a nurse at Tufts University, and her sister Bianca, the youngest, is an assistant US attorney for the Southern District of California.
"We all tried to stay on top of politics or try to continue to have that influence, at least locally, in our family," she says. "We all have different grades of involvement externally. But I think that in public service, we see the value of it growing up in part because we also just see people who look like us. Public service impacts the Latino community greatly."