Jessica Gonzalez tends to read a room with more ease and accuracy than the typical corporate attorney. Although her fourteen years with BP America Inc. have surely helped her hone this skill—particularly regarding internal and external teams with whom she engages regularly—she knows there's much more to it than that. It stems from years of heightened awareness waiting for her father to come home from work. Did he walk in easily tonight or drag his feet? What were the first words out of his mouth? Were they loud and/or slurred? Did he seem happy or have a sadness in his voice? The answers to those questions determined whether it would be a good night as a family or a night spent holed up studying, away from the alcoholic dysfunction downstairs.
It's a harrowing way to grow up, but Gonzalez—who describes her beloved late father as a functioning alcoholic in denial of his addiction—has learned to parlay the hand she was dealt to her advantage.
"There are lessons you learn as a child of an alcoholic that stay with you your whole life," she says. "How that plays out in the workplace is very clear to me to this day. When I am on any team, I can see where there are potential frictions. You're so attuned to tone, undercurrents, things that aren't visible to everyone else in the room. So, if someone on a team is getting annoyed with me, I know when to throw in humor to diffuse the situation—to keep the unit working as a family."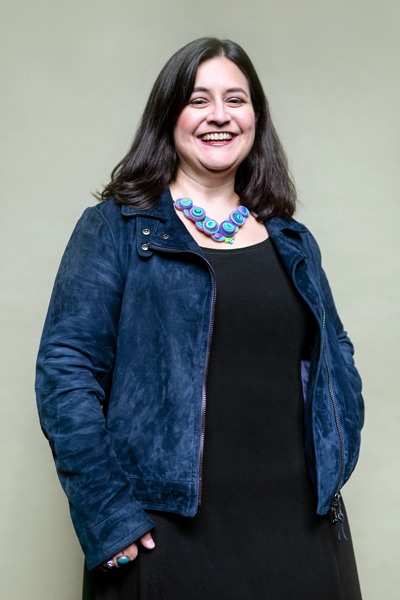 Such attunement is crucial at a place like BP, where Gonzalez moved up into the role of senior counsel in 2010. "This is a company that's based on relationships," she explains. "The ones we make, and the ones we nurture . . . how you get things done, who you talk to, how you pool the diverse knowledge of different people and other teams into your team to address specific issues that may have a lot of different stakeholders."
The company is rooted in core values, known by the acronym SRECO:
Safety: a necessary concern for any company in the oil/gas industry
Respect: for our differences as well as what connects us
Excellence: what each employee is expected to strive for
Courage: a speak-up culture
One Team: multiple teams and stakeholders uniting as one
The One Team value is particularly resonant with Gonzalez, whose small but nimble team of environmental specialist attorneys engages with everyone from commercial lawyers and labor and employment teams to intellectual property and technical engineering business teams. The more daunting the terminology—be it with greenhouse gas issues or the intricacies of an oil refinery or gas pipeline—the more she values the strong rapport she has built over time with the experts behind these teams. "We know how each other works, we know our push-points, and we know where the gaps are in each others' knowledge bases," she explains. "We know that lawyers have gaps in understanding the technical nature of a question. They can explain to me the legal question they might have, but I have to understand the bigger picture in order to answer it."
The bigger picture is even more challenging when you take into account all the varieties of personnel involved in an issue at, say, a BP refinery: Gonzalez in the lead attorney role, at least one corporate-level technical expert, an expert from the site itself, and often outside counsel at the state or local level as well. It requires immense patience and proper communication, Gonzalez says, for everyone to understand the issues at hand, the risks involved, and the interplay among different pieces of equipment in a refinery to resolve the issue to everyone's satisfaction. And Gonzalez admits the technical trajectory can be tough to follow, even after all this time in the oil and gas industry.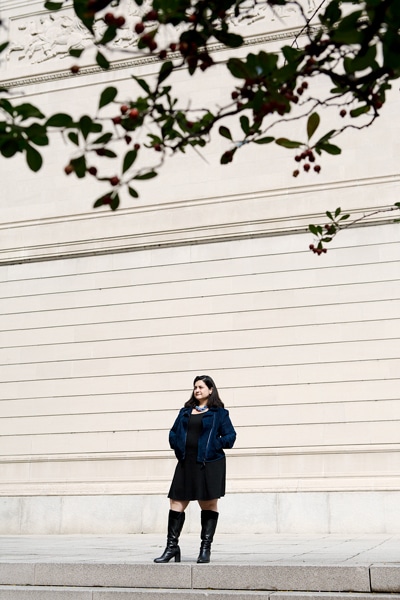 "I can only imagine it from the other side sometimes," she says with a laugh. "The tech people must, at times, think, 'I can't believe I have to explain this to these lawyers again.' And I get that. But that's where the rapport—and sometimes humor—comes in. Above all else, you have to make sure you're listening. That's the most important thing."
Gonzalez's soft skills—listening, communicating, being a team player, etc.—keep her busy beyond her regular BP duties. In addition to being the communications co-lead for the in-house women's network, BP WIN, she's also worked with the Latinx business resource group Energia and has served a term with BP Legal's US Diversity & Inclusion team. With regards to the latter, Gonzalez says it's important to note that, while longstanding relationships with external counsel are cherished, visibility to upcoming diverse attorneys is a priority. "I've said to some of them, 'I love working with you, but who else do you have? Who's moving up in the ranks?'" she says. "We, as clients, have the ability to demand that."
On top of all this is the fact that Gonzalez herself is often the only woman in meetings and conference calls, and she is almost always the only woman of color. Although she has no recollections of being treated differently as a female minority at BP, she's always dialed in to the microaggressions that she feels make it difficult to break through the glass ceilings. "There's definitely a recognition that more needs to be done," Gonzalez says. "BP has set ambitious diversity goals because we know we have to push ourselves."
That is part of why, on top of all this, she's also a huge advocate for mentoring—both to understand how the game is played and to help less experienced women as a means of bringing up the next generation. As someone who has been on both sides of the equation, she knows the priceless value of such a relationship. "I'm not always going to tell you what you want to hear if I'm your mentor, but I will always be in your corner," Gonzalez says.
She supports an open-door policy as well, underscoring the importance of being someone that people feel comfortable approaching with their dilemmas. And given Gonzalez's lifelong penchant for reading people and situations, it's no surprise many BP colleagues tend to take their troubles to her.
"I do get a lot of people coming in here and shutting the door," she says with a chuckle.
These are the kinds of heart-felt conversations Gonzalez has daily that are making a difference.