Leading Latinas x Art Basel
The Future Is Now
The 2018 Leading Latinas Dinner in Miami is an exclusive experience with thirty thought leaders and industry influencers to gather and discuss pivotal moments as a Latina in leadership. You'll experience more than small talk over cocktails—attendees will build strong relationships that lead to activation and elevation of women.
When
December 5, 2018
6:00 p.m.–9:00 p.m.
Where
The Sacred Space Miami
@ Wynwood Arts District
105 NE 24th St.
Miami, FL 33137
Get Directions
---

This event is by invitation only
---
Featured Speaker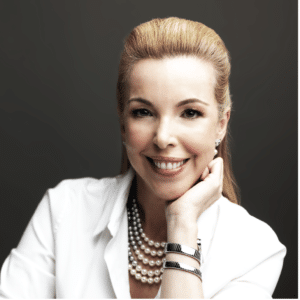 Eva Hughes is a fashion business expert with extensive knowledge of consumer demands and trends in the lifestyle and luxury segments. As CEO and founder of Adira Consulting, she is a trusted advisor to brands seeking to serve the ever-changing consumer landscape in established and emerging markets. Having served as the CEO for Condé Nast Mexico and Latin America and Editor-in-Chief of Vogue Mexico and Latin America, Hughes has a 20-year editorial track record of developing strategic alliances and curated content based on key objectives for the luxury goods market. Hughes also has an extensive public speaking record inspiring diverse audiences on empowerment, career objectives and leadership skills. She is very passionate about her philanthropic endeavors supporting fundraising efforts for a number of different causes.
---

#LeadingLatinas18 #FutureisNow #SpendLifeLiving
---
Presented by