For millions of Americans, Type 1 diabetes is a lifelong struggle, requiring adjustments in diet, schedule, and, of course, budget. People with Type 1 diabetes cannot avoid the necessity of regular insulin intake, and the price of insulin has skyrocketed since it was introduced to the market in 1921. They constantly have to navigate prices at the counter, sometimes prioritizing their budgets over their health. Researchers have been racing to develop solutions. Importantly, innovation has been thriving at Eli Lilly and Company since even before the creation of insulin.
As the company advances into its modern status as a global pioneer of medicine, it has spearheaded efforts to accelerate the progress of treatment methods for diabetes. In fact, the diabetes division of Lilly is its largest sector, continually striving to follow founder Eli Lilly's advice: "Take what you find here and make it better and better."
As Lilly pushes to outdo its own innovation, leaders like Enrique Conterno perpetuate inventiveness through the encouragement of taking risks, with the inspiration and aim of profoundly improving customer's lives.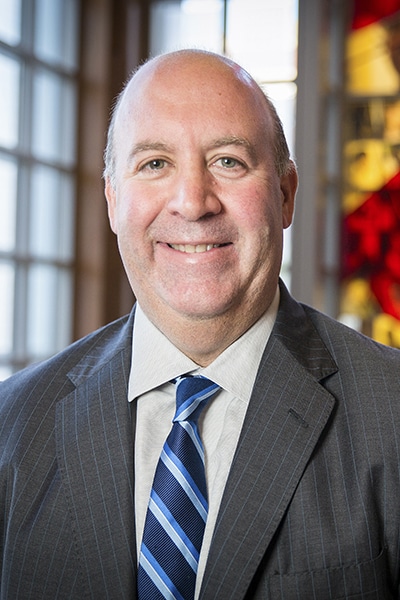 His Results
For more than twenty-five years, Conterno has worked to advance Lilly's successes in many parts of the business, including diabetes, neuroscience, and healthcare professional markets. As the revered, tenured president of the diabetes sector, Conterno oversees the creation and integration of cutting-edge medications, organizations, and solutions. He has witnessed the rise of diabetes in the US, the increased need for insulin, and the struggle of patients to acquire it.
While several programs were put in place to ameliorate the arduous routine adopted by so many Americans, he recognized that his team would have to think outside the box to circumvent high-deductible insurance plans interfering with their new solutions.
"We saw that people were paying too much out of pocket for insulin," he says. In 2018, the company launched the Lilly Diabetes Solutions Center, staffed with healthcare professionals who help people navigate the system to find more affordable treatment options. Lilly also has established patient assistance programs that allow people to receive insulin for free if they meet certain requirements.
"While these programs were helping people, we realized that, despite our best efforts, there were still too many people paying too much for insulin," Conterno explains. "We decided it was important to think of a solution that works better for more people. So we created an authorized, generic version of our insulin product, but with a 50 percent reduced price."
In spring 2019, Lilly released an authorized generic insulin brand at half the price of its popular insulin injection, Humalog. By introducing this option, Conterno's team has enhanced quality of life through accessibility and affordability. Now, Americans spend less time worrying about paying for insulin and more time adapting to a healthier lifestyle.
His Reach
Lilly's efforts are not limited to diabetes research, however. The company is making strides in advancing studies of areas like oncology, immunology, and chronic pain. As the scientists of Lilly work to deliver solutions to these adverse conditions, Conterno contests that every project centers on the goal of making life easier for their patients.
"We're living to make a meaningful contribution," Conterno expresses. "Lilly's scientists are true experts that can work cross-functionally, whether they're in medical, clinical development, formulation development, regulatory marketing, or even manufacturing. We've established a team that is working on an intuitive plan to ensure that we can deliver the most value to our customers and ultimately graduate to the higher purpose of improving the lives of patients."
In the realm of diabetes research, in addition to lowering the price of insulin, Lilly has expanded its treatment portfolio with a wide range of medicines that meet the personalized needs of any customer. Now, people with diabetes have the option to use oral medicines and noninsulin injectables that cover all categories of diabetes and match specific preferences.
To Conterno, Lilly's ability to positively impact a wide scope of people fuels his passion for the industry.
"Every life is a story," Conterno says. "It is incredible to see the impact that we have in people's lives and rewarding to hear each story about family members living better, or a child going to camp because of our help. These accounts are why we are so committed to our purpose."
His Philosophy
As leaders of discovery, Lilly's researchers have learned how to embrace the process, treating failure as an opportunity to learn rather than a setback—a lesson that Conterno has adopted throughout his entire career. In discouraging times, he thinks of one of his role models, José Hernández, the Hispanic astronaut who was turned down eleven times before he was accepted into NASA's space program.
"Each time he was turned down, he would try again, wondering what he could do better or what they were looking for," Conterno says. "Over time, he started to distinguish himself, treating the rejections as new opportunities to reapply each year. We tend to underestimate the value of grit and resiliency in pursuing our goals and aspirations, but that is how we achieve critical outcomes."
Applied to his own position, Conterno realizes that every time an experiment or project fails, it is just another chance to try a new approach. He commends people like Hernández for having the resilience to overcome defeat and sees his own tenacity in his position.
Over the years, he has learned to transform his weaknesses in a way that accentuates his strengths—viewing his risk-taking as opportunistic rather than precarious, for example. In fact, learning his value and how it fits within the greater picture has been one of his greatest life lessons.
"Understanding who you are and leveraging who you are creates a much more authentic leader," he says. "It's a natural right to feel grounded in ourselves. To achieve that understanding makes us much more effective as leaders."
"Understanding who you are and leveraging who you are creates a much more authentic leader. It's a natural right to feel grounded in ourselves. To achieve that understanding makes us more effective as leaders."
When Conterno first started at Lilly, he remembers being one of the few Latino members in the company. His thick accent and fearlessness when it came to taking chances made him feel a need to conform to stay on the same level with his fellow leaders. Eventually, he realized that he brought a unique perspective to the company's table. He brought versatility and confidence to his work, making him a valuable resource.
Soon, he was able to transform his mind-set to realize that he has the courage and willingness to propel the successes of the company no matter what it takes. Now, Conterno extends this confidence in nonconformity to his team, building the company's mentality that uniting through difference is the best way to succeed.
"We must have the right mind-set to envision what we can achieve together," he says. "I have the privilege of working with people who discover and develop medicines to improve the lives of countless patients, which lies at the center of our purpose. We look at any situation with integrity and honesty while remaining grounded in the realities of our customers. That is how we maintain our momentum."
---
RELATED LINKS
View the full list of 2019 Top 10 Líderes ⟶
Jairo Orea: An Avant-Garde Mind for Technology ⟶