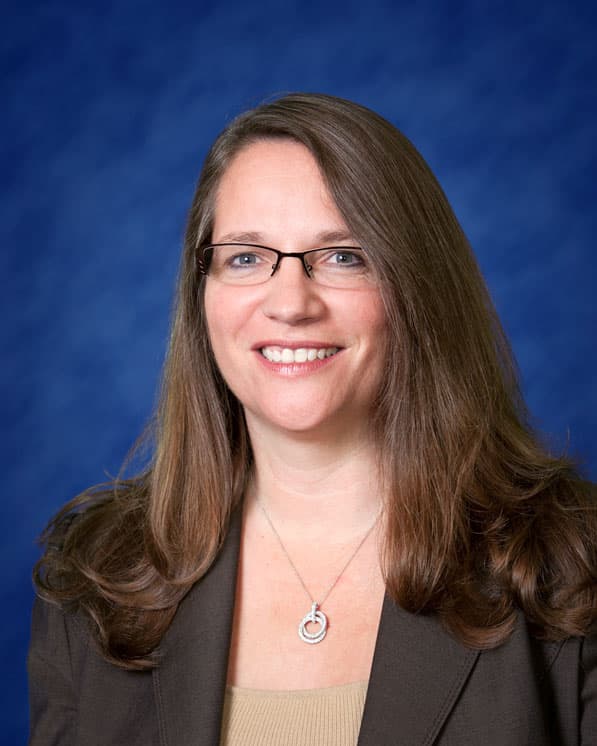 When Lisa Iglesias joined WellCare Health Plans, Inc. in Tampa, Florida, you might say it was fate that drew her there. She was born in Tampa, but soon after, the family moved to Western Canada. Iglesias returned to Florida to get her bachelor's and master's degrees in accounting at the University of South Florida, after which she left Tampa a second time to work as a CPA with KPMG in its Miami office. But law was always Iglesias's first love, and she went on to earn her JD at the University of Miami in Coral Gables.
After cutting her teeth as a lawyer at Greenberg Traurig in Miami, Iglesias went to work for Spherion in Ft. Lauderdale as an in-house mergers and acquisitions attorney and general counsel. Iglesias's work led her to Seattle, where she became Nordstrom's first general counsel. Then WellCare called in 2009, and she found herself back home.
"I came back specifically to work for WellCare," says Iglesias, who is senior vice president, general counsel, and corporate secretary for the $6.1 billion provider of managed-care services targeted to Medicare and Medicaid health-care programs. "I was very interested in the health-care industry and this company in particular. It was at an interesting place in its development and was poised for growth. WellCare had made a tremendous transformation and had excellent compliance and legal programs. The company was interested in becoming a leader in compliance and governance, and I wanted to be a part of that."
Iglesias started as vice president and assistant general counsel of securities, and was promoted to her current position in September 2011. Today, she oversees 50 people and handles typical legal responsibilities, such as litigation, contract negotiation, and compliance. She also has some nontraditional responsibilities, which include overseeing public affairs, government, advocacy, and communications.
"The key focus of the legal and external-affairs functions are business advice, risk management, and advocacy," Iglesias says. "But operating in a regulated industry such as health care, it's easy to see that all of these departments need to work closely together and be aligned in their goals."
Iglesias has worked to align all advocacy functions, including government affairs, public policy, community-based programs, and corporate communications, so that each can benefit from the strengths of the others to increase collaboration and team work. She also leverages administrative resources across functions, which has generated cross-training and team-building opportunities, as well as improved job performance and satisfaction.
With such an intense focus on stakeholder communications, Iglesias advocates the importance of promoting cultural competency across all departments. WellCare's documents are translated into 19 languages, as well as audio, Braille, and large print. "But we don't stop there," Iglesias says. "We serve very diverse populations and we have to understand their culture, support systems, and challenges, and provide services that meet their needs. In addition, we try to maintain a company-wide employee base that is reflective of our members' cultures. Every employee completes cultural-diversity-awareness training, and we provide specialized training for people with direct day-to-day customer contact."
Iglesias strives to find the right balance between internal and external resources. She also tries to achieve a balance between her job and giving back to her community. She is active in the Association of Corporate Counsel and the National Association of Corporate Directors. She sits on the Tampa Bay Partnership's board of directors and is involved in its CEO Direct leadership program. When she meets other Latina lawyers, she encourages them to enjoy what they do and to embrace a variety of experiences as they develop their careers.
"I encourage everyone to look at each experience as an opportunity to learn," she says. "Even when you may not be in the exact place you want to be, that can still be valuable time spent. Each experience helps guide you to the next level, and being open to learning new things keeps you positive and focused on personal growth."
Iglesias has received several awards over the course of her career, including the BAR/BRI High Grade Award for the Florida law section of the Florida Bar examination in July 1994.
This year, one of Iglesias' priorities is to enhance the external-affairs function of WellCare. "Our company is focused on improving health-care quality and access, achieving a competitive cost structure, and sustaining prudent, profitable growth," she says. "Our role is to support those strategic priorities through our own service excellence. Whatever the company needs us to do, we are ready to serve."