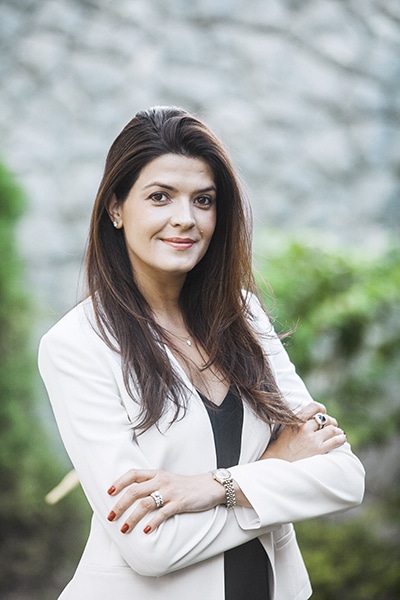 Christiane De Carvalho has learned a tremendous amount over the course of her career. She has also leveraged that knowledge to continue developing as a global business professional and to create a series of successful endeavors, each one building on the accomplishments of the last.
After graduating from one of Brazil's most prestigious universities, she worked on a poverty campaign for the United Nations, founded the advertising agency Cria Imagem, and worked for start-up Wholly City, a neighborhood search engine and online community, before it was acquired. These experiences helped her discover a passion for global projects, the value of carefully sourcing talent, and the importance of building an organic and comprehensive network.
This progression brought her to The Nielsen Company, where De Carvalho worked her way up from account manager to director of client services and advertising solutions. Her innate abilities and conscious decision to be very vocal about her desire to grow and improve were responsible for her developing relationships with several key mentors and being admitted into the company's management leadership program, where she was the only participant not already in a managerial position.
"I was very fortunate at Nielsen to have great Hispanic leaders and mentors, as well as training that reinforced the importance of adapting my approach to global business," De Carvalho says. "For example, in Brazil, we are generally very direct, but that can seem too aggressive. I learned how to lead by example, to empower others, and how to create a win/win for everyone involved."
Eventually, she brokered a deal between Nielsen and Acxiom, the database marketing company that provides the foundations for targeted advertising campaigns, where De Carvalho is now senior director of global data and partnerships. She was initially hired to bring Acxiom's offline data into the digital space, but she is now responsible for expanding services to provide personally identifiable information (PII) globally. "Our mission is to bring precision and accuracy to the digital marketing arena around the world," De Carvalho says. "We're building on the trust we have already established with clients in the United States by listening to their needs and building our global road map based on their priorities."
That strategy has led Acxiom to be the first company to provide ethically sourced, precise, addressable data online in Brazil, Mexico, the Netherlands, Italy, and Indonesia, in addition to offering digital data in fifty-seven other countries.
Acxiom's ability to onboard privacy-compliant consumer information to digital platforms via anonymous IDs allows advertisers to differentiate between someone who owns a luxury car and someone who has only visited a brand's website. By combining that information with additional insights—like the person's lifestyle interests and demographic information—advertisers can reach potential customers much more accurately.
De Carvalho's role as a liaison and educator with partner companies makes her a critical part of the sales, build, and delivery teams. By successfully executing those responsibilities, she builds relationships across a wide range of industries and corporate personalities, from iconic financial services firms to today's most prominent technology giants and the largest publishers and social platforms in the world.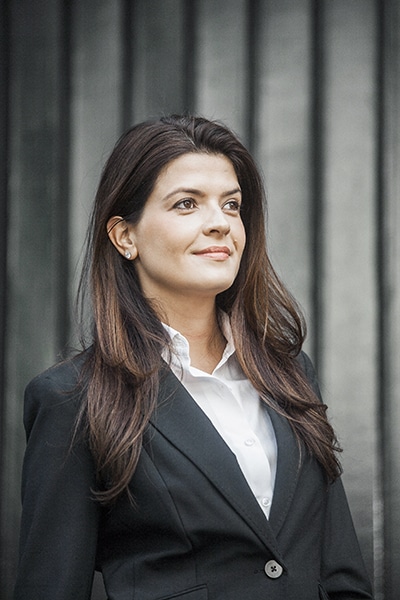 "I often have to translate concepts between very traditional companies and more progressive technology organizations that have very different approaches to how they do business," she says. "I'm able to do that by demonstrating how each of them brings a different value proposition to a proposed solution and how everyone involved fits into the ecosystem that we're creating together."
In markets that are not as technologically mature as the United States, De Carvalho spends much of her time educating local groups on ethically sourced data and the requirements of privacy compliance. As she describes it, just because data exists and is available doesn't mean it can be used.
"We often have to go to a number of data providers to find one with information that is permissible to use," she explains. "We take a very methodical approach to ensure that we comply with the specific requirements in each country, which makes multinational companies very comfortable working with us."
In fact, De Carvalho says that Acxiom was the first company in the world to create the position of chief privacy officer.  The company, she says, was also the first provider to be able to deliver addressable data in Canada, which has the most rigorous compliance requirements for PII in the world.
One of De Carvalho's most significant projects is developing a partnership in Brazil with one of the world's largest global publishers. It positions Acxiom data on the publisher programmatic platform, where it enables brands to be more accurate in its digital targeting. The project will also include closed-loop analytics with Acxiom addressable data to provide positive ROI for Brazil's largest advertisers.
Although making use of PII seems like a relatively new concept for digital advertising, Acxiom (originally founded as Demographics Inc.) has been in business for fifty years. That gives De Carvalho tremendous opportunities to continue increasing her own expertise by tapping into the company's institutional knowledge and the personal experiences of her colleagues.
"There's so much you can learn by listening to people who've been working in this arena for a long time," she says. "That makes it even more exciting to be spreading the word about the precision and opportunities Acxiom provides around the world."