In 2010, just 37.8 percent of the voting-age population voted in the US general election. By contrast, AC Nielsen Co. reports 99 percent of US households have at least one television. Meanwhile, 85 and 76 percent of Americans, respectively, own a cell phone and computer, according to the Pew Research Center's Internet & American Life Project. The numbers say it all: The best place to affect change isn't always in the government. Often times, it's through the media.
Just ask Sofia Ioannou. As managing director of Viacom International Media Networks for The Americas division, she's responsible for the business and creative development of Viacom's entertainment brands in Canada, Latin America, and the US Hispanic market. That includes MTV, VH1, Comedy Central, Nickelodeon, and their respective properties in Spanish-speaking countries, as well as Nickelodeon and VH1 in Brazil. As a young woman, she wanted to become a politician. Eventually, however, she realized she could do as much good for the world on the airwaves as she could in the Beltway—and perhaps even more. "I've always wanted to drive change," says Ioannou, who is based in Miami. "Right or wrong, I really thought I'd be able to do that as a politician."
Originally from Buenos Aires, Argentina, Ioannou immigrated to the United States with her family at age 15 and later graduated from college with a bachelor's degree in political science and justice from American University in Washington, DC. After that, she went to law school to further her political career. Instead, the result was an unplanned journey into corporate law—that eventually landed her a position as junior counsel for MTV Latin America.
That was in 1995. In the 13 years that followed, Ioannou climbed Viacom's corporate ladder, eventually ascending to the position of general counsel for MTV Networks International. "I basically ran all the legal teams around the world for Viacom," Ioannou says. "That proved to be quite a good background because it gave me a view of different areas of the business, whether it was the financial side of the organization or the creative side."
Still, the side of the business she's always liked most is the sociopolitical side, which satiates her inner politician. "Even though it's very much a corporate entity, Viacom as an organization has a keen ability to reach its audience and speak to them in a way others cannot," continues Ioannou, who left the legal side of the business to assume her current position in 2008. "Because of the brands we manage and the credibility we have in the eyes of our audience, we have the ability to touch people, whether it's through MTV or Nickelodeon or even, frankly, Comedy Central. It's very special, and as such we do a lot of pro-social efforts through our networks that allow me to drive change."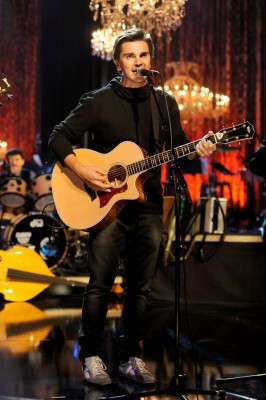 Viacom's pro-social initiatives leverage its partnerships and programming to raise awareness about social, educational, health, and environmental issues, including everything from arts education to HIV to obesity to diversity. "Our pro-social fabric is very close to my heart," Ioannou says. "It's something I will never stop doing and never stop talking about, because we can't lose sight of the ability we have to get to our audience."
Whether it's advocacy or entertainment, the key to effective communication is engaging content, according to Ioannou. "Whether it's television or digital media, content must be king," she says, "although the ways we are able to transmit that content have certainly evolved."
In the three years that she's been managing director of Viacom's Americas division, Ioannou has embraced a 360-degree approach to content that's extended even further the reach of Viacom's brands. One of her team's proudest accomplishments, for instance, has been growing Tr3s, MTV's bilingual network for US Latinos. Launched in 2006 and rebranded in 2010 under Ioannou's direction, the network achieved its highest-ever ratings in the first quarter of 2011 thanks to its diverse content mix, which includes original TV programming, mobile apps, social networking, and live events, such as a forthcoming MTV Unplugged performance by Latino recording artist Juanes. "Viacom understands the importance of the US Hispanic community," Ioannou says. "Through what we're doing with Tr3s, I like to think we're making a difference in that community."
Tr3s is no doubt influencing a new generation of Latinos, and so is Ioannou, who tries to be a positive role model for young Latinos—including her three children, ages 3, 12, and 13. "What I would tell my kids as they go into the world is this: Don't let labels be labels; let them become opportunities," she says. "At the end of the day, if you are focused on something you want to accomplish, and you apply yourself, you will get there. It sounds cliché, but I firmly believe it to be the truth."