When she was just fifteen years old, Catalina Laverde vowed to both of her parents that she would leave Colombia, move to New York City, and make a life there. At the time, her father just laughed.
"I just remember him saying, 'Cata, we don't have the money for that. I don't think that will ever happen for you,'" recalls Laverde, who is currently senior engineering manager at Spotify. "I don't think he understood the promise that I had made to myself."
Just a year later, she wasn't getting much further with her parents. Her mother agreed to support her move, assuming that she would forget about it by the time she turned eighteen.
Laverde didn't.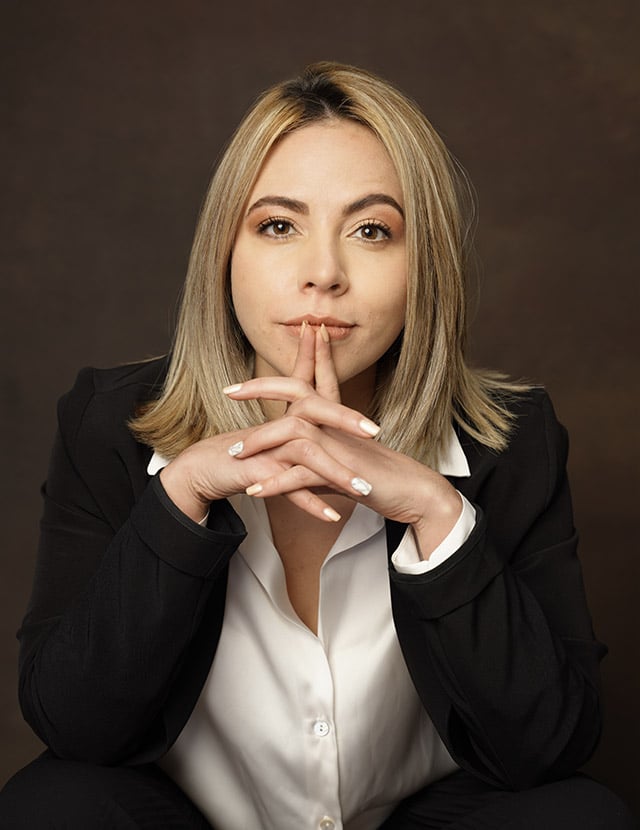 When she turned eighteen, Laverde had all of her paperwork ready to go. Without knowing a word of English and without a network of support or any real understanding of what life in the US looked like, she moved to the States in 2010.
Laverde will soon celebrate her tenth year at Spotify, where she first began as an engineering intern and has now been promoted through five roles. She leads a multidisciplinary team of over thirty-five software engineers and engineering managers for Spotify's Home and Browse Experience on its mobile client—the same that millions of people engage with every day at home, on a commute, at the gym, or at work.
Along with those promotions, Laverde has also continued her education, earning her executive master's in technology management from Columbia University in 2022, a challenge she kicked off at the height of the COVID-19 pandemic. The strain was substantial, especially because of the challenges she'd taken on behalf of her family.
"My sisters were both younger than me, and my mother was so anxious about their futures," Laverde explains. "I promised her that I would make sure they had successful futures, that I would help them graduate from college."
Laverde lost her mother to cancer in 2017, a devastating blow to her and her two younger sisters. The loss was paired with an incredible level of responsibility.
One of her sisters is now a dentist; the other is a lawyer. When Laverde makes a promise, no matter the challenge, she will fulfill it.
But it's not that simple. To see her life simply as a fulfillment of a promise or dream is to drastically undersell exactly what she has undergone to get where she is. And for Laverde, it begins with a simple mantra.
"I believe that you are the CEO of your own career," Laverde stresses. "It doesn't matter how many layers of leadership there are above you. You have the influence and the power to change your current reality. If you need to have the skills—or learn the skills—to manage up effectively, start by asking for both what you need and what you want."
That ask is something she wants to see more women doing. She knows what it means to instead wait to be given the go ahead, to be promoted from sheer hard work. Laverde calls it a "rescue fantasy" that might come with seeing too many Disney movies.
"The reality is that we have to take ownership of our own careers," the senior manager says. "I had to do that by leaving Colombia by myself and without understanding English. I had to learn how to survive and adapt to the ridiculous cold of New Jersey to earn my degree while actively learning English. You have to make your own opportunities as much as you can."
The senior manager's education also never stops. When she took on her first people management role in 2020, her department was rocked by a beloved employee who lost his life in an accident. In yet another moment of intense grief, Laverde also had a responsibility to help her team navigate the pain.
"It was so hard, but we went through it together," she says. "No one left. No one quit. We found a way to honor Isaiah and keep him in our hearts. It was a very hard moment to begin my managerial experience, but now I'm grateful I got to be there for my people."
As a rising leader, Laverde says she's increasingly aware of how important it is for those beginning their careers to see a Latina in a position of leadership. Laverde herself could have jumped into management, but she decided to pursue a staff engineer job because, after looking through the list of current employees, she didn't see any Latinas with the job.
"Someone needed to blaze that trail," she says. "People need to see that a role is possible, and they need to see someone that looks like them do it. I challenge everyone to improve diversity on their teams because it legitimizes the dreams of those from underrepresented communities."
For over a decade, Laverde has been fulfilling her promise to herself. She's made a life in the States. She's found incredible success. And she continues to be a role model for her sisters and for the countless Latinas who will know they can build a career in tech and engineering.
All because of the promise Laverde kept to herself.