Browz LLC's general counsel catches up with Hispanic Executive to chat about work/life balance and trusting her instincts.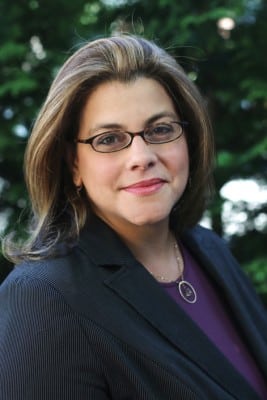 Tell us a little about your background. How has it influenced you as an attorney?
I was born and raised in Puerto Rico in a dichotomy of a Latin culture that balances the American influence on its head. It's a unique upbringing that I believe has prepared me well for corporate America. I have the innate ability to be inclusive of many points of view while staying true to my moral and ethical compass. When I moved to the United States to attend the University of Wisconsin, it was the first time I'd ever been on my own outside of a very protected environment. I had to quickly learn to trust my gut and listen closely to my inner voice. I went on to get my law degree from Columbia Law School.
Reflecting on your career, what would you say is one of the biggest changes you see in yourself as a professional?
For many years, I was a generalist, and in some of the positions I held, I had very limited resources. That might sound challenging, but looking back it was a priceless opportunity because it gave me the chance to get involved in various aspects of the business and sit down with my clients. That's a gift to a lawyer because we tend to give black-and-white legal advice. That's what a lawyer is often trained to do, but it doesn't make you a very good business partner. When people come to you with an issue, it's not your job to tell them they have a problem. What they're looking for is a solution.
In what ways does Browz challenge you?
Because we enable our clients to manage their supply chain and their regulatory and compliance needs, I have to be thoroughly versed in regulatory requirements globally and in many different industries. In my previous job, I had to know about international financial services regulations, which is a lot, but it's not enough in this job. My role at Browz is challenging in that I have to be up-to-date on a daily basis on the evolution of different industries and have a global perspective.
What personal challenges have you faced while building your career?
My biggest challenge was finding my sweet spot—incorporating the areas I enjoy most as a lawyer. My current position combines everything I enjoy. There's no typical day at the office. My priorities shift day-to-day, and I love the variety. It took me a while to figure out that working in-house is what I wanted to be doing, not focusing on just one area of the law.
Another challenge for me has been balancing family time and my professional life. I have two young children, which has been challenging, but I feel I've been successful. I value flexibility and the ability to control my schedule. You have to find ways to meet all of your obligations and be constantly engaged, but you don't want to stretch yourself so thin that you're mediocre at everything you do.
What advice do you have for other Latinas who strive to achieve your level of success?
First and foremost, trust your gut. Even when you think you've wound up at the wrong answer or wrong decision, trust your inner voice. I have found that it always leads me to the right outcome—even if it's not revealed immediately. In a few days—sometimes weeks, sometimes months, sometimes years—it is revealed that the right decision was made. I chose to take detours that some people viewed as career setbacks. For example, when I was pregnant with my first child, I was at another company and didn't have flextime. Before I went on maternity leave, I told [my superiors] I needed some flexibility. They had never done that for anybody before, so I said, "There's always a first time." A lot of people thought I was crazy and that I had put myself on "the mommy track." But I trusted my gut, and it's one of the best decisions I've made for myself and for my career. Many people who came after me benefited from my courage to trust my gut and ask for what I needed.
What projects have you worked on that you are particularly proud of?
I'm dating myself here, but I worked for a bank that was doing Internet banking back in the day when people thought no one would use Internet banking to make payments and investments. That was an especially cool project because nobody thought it could be done, and nobody had a road map for it. I was able to support the Internet banking markets in Latin America, which was considered one of the harder markets to break into.
More recently, I had the privilege of redefining the role of information security counsel at a major financial institution, and in the process, built a sophisticated, effective information security legal practice while dealing with uncharted territory.
What is on the horizon for Browz?
We have partnered with several companies in the infrastructure solutions, construction, mining, and chemical industries. We are also about to launch a new program in partnership with a local, government-sponsored group.
We are very excited about our growth in Australia. The steady economic growth combined with Australia's well-regulated and transparent commercial environment makes it practical to establish and operate a business there. The future also holds additional international expansion. Our role as a preferred partner to many of our clients, in areas we haven't supported before, such as sustainability and corporate responsibility, will continue to expand.