It's natural to feel hopeless and overwhelmed by the killing of George Floyd and the racism that has been perpetuated in our country over the course of centuries. I certainly have.
Because it's one thing to focus on work while in the face of a pandemic that disproportionately impacts Black and Latino communities, but it's a herculean task altogether to also do it in the face of clear systemic discrimination and injustice.
But we must continue. And we must weave into our work at Hispanic Executive—as well as the six other brands beneath the Guerrero Media umbrella—efforts that uplift and support people of color and efforts that strive to level the playing field.
In our professional space, diversity, inclusion, and belonging initiatives need to continue and expand. They cannot be put on hold, defunded, or ever considered an afterthought.
It's a necessity that these programs become central to any company's business strategy.
That happens with an internal mandate from the top. An increase in budgets to help recruit, retain, and develop PoC. A diversification of corporate boards. A diversification of procurement processes. A diversification of corporate leadership.
I have personally benefitted from programs aimed at uplifting and advancing Black and Brown students. The ABC (A Better Chance) scholarship I received helped me attend a private high school, while affirmative action programs helped me in elementary education and during the college admissions process.
At the time, I remember hearing from people (and politicians) that these programs created a disservice to young minority students who should be allowed to advance on their own merit.
But those arguments miss the mark completely. For those who think a level playing field exists simply because it's in the language of our constitution, I say, "Read your history books."
I would not be here today if it hadn't been for programs aimed at bridging the gap of inequity.
So, let's keep focus on doing what we can to make society a better place, both at work and outside of it. We must find meaning in what we do. Not so we can move past feeling overwhelmed and hopeless, but so we can provide a catalyst to help drive change.
#yabasta #blacklivesmatter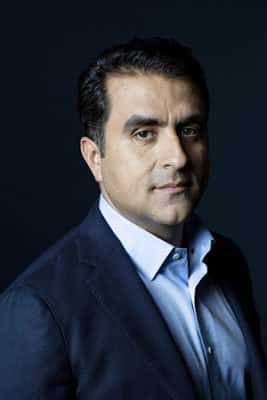 Pedro A. Guerrero
CEO of Guerrero Media
Publisher of Hispanic Executive