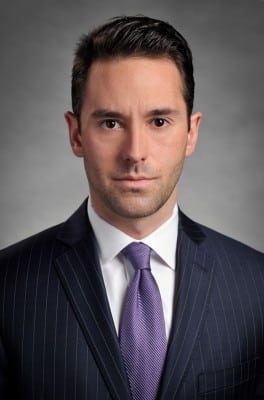 Irving Hernandez understands the struggles and successes of Latino families who have left their homeland for the United States in search of greater opportunities. Decades ago, his parents and brother moved from Ciudad Juarez, Mexico, to Brownsville, Texas, a border town where Hernandez, the second of four children, was born.
After years of financial success in the clothing retail industry, his family was seriously impacted by the collapse of the Mexican peso. The business closed with no savings, no money set aside to help children pay for college and no firm plans for financing a retirement.
"My family could have really benefited from the guidance of a financial advisor," said Hernandez, who has been assisting multiple generations of Latino families as a financial representative for Northwestern Mutual in Austin, Texas.
Hernandez's clients range from older adults who are thinking about retirement and business succession planning to first-, second- and third-generation Latinos with questions about their own and their parents' financial future in the coming years.
A business administration major who worked his way through college, Hernandez joined Northwestern Mutual after graduating from St. Edward's University. His parents weren't quite sure what his duties as a financial representative would entail. "But they were happy because they knew I was going to be helping people," he said.
He fell in love with the business when he recognized the parallels between his family's life experiences and those of his clients.
"I knew I had chosen the right profession when I realized how much a trusted financial advisor could impact a household and family throughout the years," he said. Today Hernandez is helping Latinos by breaking down language and cultural barriers that prevent some individuals from planning for the future.
"My primary goal is to build a relationship with clients," said Hernandez, noting that Latinos want their financial advisors to embody the same qualities that define their tight-knit families, attributes such as trustworthiness and loyalty.
"Latinos want to feel a personal connection with their financial advisor," he said. "They also expect great service, which our team works very hard to deliver."
At first, some clients are tentative because they mistrust financial institutions based on their experiences in Mexico. Others worry about diversifying, preferring instead to invest all of their money in a single asset. "Latinos typically prefer putting all of their investments into a tangible asset, such as a business or money under the mattress," said Hernandez. "For some, it's hard to make the move to an intangible asset that they can't see or touch."
"We're seeing a lot of the small seeds that were planted from the very beginning come to fruition."
Despite the initial hesitancy, Hernandez believes more Latinos of all ages are recognizing the value of financial planning. "I've seen a shift in Latinos being more willing to listen and take action when it comes to their financial future," he said. Even his parents, who moved to Frisco, Texas, and now own four medical spas, have come around.
The first step toward financial planning involves a number of meetings to get a clear understanding of a client's goals, whether it's estate planning, paying for college, saving for retirement or designing a succession plan for his or her business.
"These are some of the issues they've been thinking about for some time but haven't addressed yet for a variety of reasons," he said. "We're so focused on day-to-day operations that our ability to be forward thinkers becomes difficult at times."
But planning ahead can provide individuals from multiple generations with peace of mind and financial resources as they move from one phase of life to another.
For example, Hernandez enjoys helping people make the transition from pre-retirement to retirement knowing they are financially secure. These include clients who are setting aside the "antiquated mentality that their kids are going to take care of them when they're older," he said. They don't want to financially burden their children, who may have their own financial obligations and may be living in various parts of the country.
"It's easier to care for aging parents in Mexico, where the cost of living is less expensive and family members all live close to one another," said Hernandez. "But that's not how it works in the United States."
Equally gratifying, he said, has been watching his clients' children graduate from college without debt thanks to their parents' advance planning. Now these young Latinos are turning to Hernandez for advice about their financial future.
"We're seeing a lot of the small seeds that were planted from the very beginning come to fruition," he said. "This multigenerational planning for families is exciting."