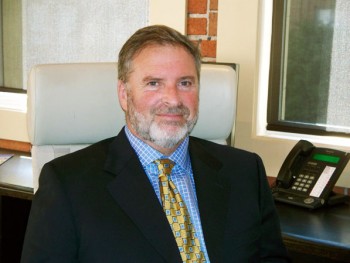 America has been built by immigrants who come to this country on a shoe string, with no more than a dream to make a better life for themselves and their families—Alan Varela is no exception and epitomizes the American success story. Born and raised in Chile, Varela came to the United States in September 1982 armed with a student visa and in pursuit of a business degree. Upon arrival, his application for a work visa was denied leaving him little choice but to tap into his hard-earned and limited savings. In another blow, the Chilean peso had devalued leaving Varela a destitute student. Without a job or savings, Varela spent his time studying and attending university until finally, after working a series of intermittent jobs, he was hired on as truck driver by a Boston construction company.
While continuing his education and moonlighting in construction, Varela quickly worked his way from truck driver to equipment operator to foreman. In 1986, Varela earned degrees in finance and banking from Boston University. However, Varela was surprised to learn that his construction experience was as valuable as his hard-earned education. "As I looked for a job in the financial sector, I realized that the starting salary was one third of what I could earn on the construction site," Varela says. He remained loyal to the construction industry, paid remnant debt from his education, saved for and bought his first house and, before he knew it, 20 years had passed and he found himself still happily entrenched in construction.
Ambitious, hard-working, and honest, Varela excelled in his chosen career progressing from estimator to project manager to general manager for a family-owned construction company. With a vision for expanding into new markets and developing new strategies for obtaining bids, Varela felt that the time was ripe to take his talents in a new direction—business ownership. Bidding fond farewell to his employer, Varela struck out on his own and never looked back.
Given the East Coast's inclement weather and abbreviated construction season, Varela knew California was the place he ought to be so, in 1989, he packed his bags and headed west. As soon as he obtained his construction license and set up his business an earthquake hit. The terrible natural catastrophe turned out to be a golden opportunity for Varela, and he jumped at the opportunity to help rebuild the structures and spirit of the San Francisco Bay Area.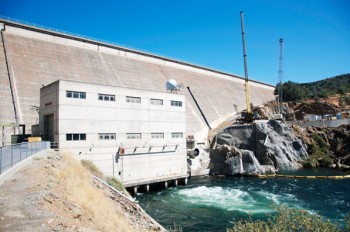 Varela established ProVen Management in 1991, amidst tough economic times. Varela admits, "The first four to five years were fairly tough with a lot of work and little profit. It was a challenge to settle into a new area, acquire equipment, and invest capital in the business in such uncertain times." However, true to form and as a testament to his work ethic and calculated risk taking, Varela overcame the odds and furthered his American success story. Over the last 20 years, ProVen Management has acquired more than 300 pieces of equipment and now employs 150 people. This client-focused company has earned a reputation in the Bay Area for outstanding, efficient work, and professionalism.
ProVen Management specializes in infrastructural work such as pump stations, waste-water treatment plants, environmental restoration, and transportation projects. It is also expanding into plant services. Two recent notable projects are the Victoria Canal Intake and Pump Station project in Holt, California, and the Tulloch Hydroelectric project in Jamestown, California. The Canal Intake project was a $32 million, award-winning Alternative Intake Project (AIP) constructed to deliver water to 550,000 customers of the Contra Costa Water District. The Tulloch Hydroelectric project involved construction of a Phase III $10 million state-of-the-art multilevel concrete power house at an existing power-generation facility. Historically, ProVen Management's work has been primarily in the San Francisco Bay Area; however, recent projects have expanded ProVen's reach into Oregon, Southern California, and Washington. "We are expanding slowly but surely, although the bulk of our work is still within the San Francisco Bay Area," Varela says.
Although global work remains a small portion of ProVen's overall business, its expansion includes projects in the Midwest and Eastern United States. In 2011, ProVen Management opened its first office in Chile. Valera explains his reasons for tapping the Chilean market are twofold: first, his familiarity with his home country; and second, Chile's booming economy. He adds, "The economy in Chile is fairing better than the US. We felt it would be beneficial to diversify our geographical reach so we are not so dependent on a single market."
Varela perceives that the most striking difference between the construction business in the US and in foreign countries is the way business is done. Varela explains, "In Chile business is done through relationships—it's who you know. Over here, it is a little more transparent. Most jobs are publically bid. Being awarded a job has more to do with pricing and submitting the proper documents rather than an accomplishment of relationships." Because Varela already had connections in Chile, the transition has been relatively smooth. He adds, "It is easy to create new connections through mutual friends and acquaintances."
As for ProVen Management's future, Valera's is focused on further expansion into Chile and throughout the western United States. He relentlessly searches for opportunities to diversify his company's contributions and to perform more challenging and interesting projects.